Viewpoints
Frightening What Is Found In Ditches!
by Jerry A. Cegelske
April 16, 2004
Friday

Something different!
Since I spend much of my time looking at trash in ditches and other places where it is dumped, I thought I would send a picture of a clean stretch of road ditch. Thanks to Mr. Dennis Olsen and the Cub Scouts for their work in cleaning up Knudson Cove Road on Saturday.
It is sometimes amazing at what you can find in the ditches. In this case the Scouts found a chrome plated Raven Arms .25 caliber semi-automatic pistol while they were cleaning up the area. It is nice that the firearm was found when there was adult supervision to get the pistol turned over to the Alaska State Troopers since there wasn't any when the gun was left or tossed in the ditch. More people need to be under adult supervision when they think about doing stupid things like dumping trash and littering our environment. Hopefully I can help them get that supervision under the direction of the courts.
I can't help but believe that a person has a healthier attitude and is less stressed when they drive and see a clean environment like the Knudson Cover Road picture, rather than what is seen in the trash picture taken on Revilla Road. I think I know what the tourists that pay to go on tours expect and pay for! They expect to see wildlife such as eagles and deer, not the piles of trash that too many residents seem so proud to leave for the rest of us to clean up.
Jerry A. Cegelske
Code Enforcement Officer
Phone(907)228-6621
Ketchikan, AK - USA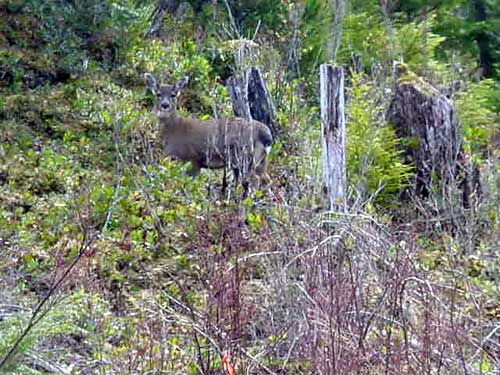 Deer photo taken at about mile 17 NTH.
Two Sitka deer photographed at about mile 17 NTH.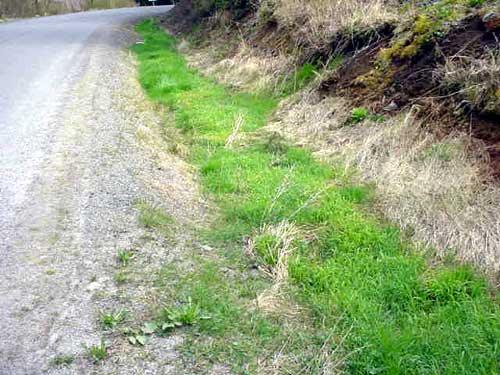 A section of clean Knudson Cove ditch.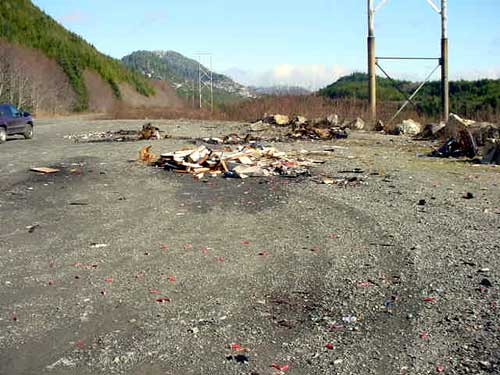 Revilla Road dump and burn piles.
Note: Comments published on Viewpoints are the opinions of the writer
and do not necessarily reflect the opinions of Sitnews.



Post a Comment -------View Comments

Submit an Opinion - Letter

Sitnews
Stories In The News
Ketchikan, Alaska