Viewpoints
Society of Foresters' Efforts Appreciated
by Jerry A. Cegelske
March 15, 2004
Monday

I would like to express my appreciation to the Dixon Entrance Chapter of the American Society of Foresters for the excellent job they did this weekend in cleaning up mile 6 on North Tongass. Saturday morning as I was coming into town, I noticed how clean the road looked from Revilla Road and around the bend. Then I noticed the stack of trash bags they gathered. It is amazing how much they collected. I hope people realize they need to keep their loads covered to prevent it from flying out of their vehicle. If they did that, maybe everyone would not have to pick up trash as often as they do.
On another issue, think of the damage the propane tank could do as it dropped from a vehicle, or the tire, or even the wood blocks. It is a safety matter as well as a littering problem.
The sad thing is that the clean road was so noticeable to me. The cleanliness stood out in stark contrast as something out of the ordinary, not as commonplace.
If you know a member of the Society of Foresters, please tell them you appreciate what they have done and are doing to keep our community clean and beautiful.
Jerry A. Cegelske
Code Enforcement Officer
Phone(907)228-6621
Ketchikan, AK - USA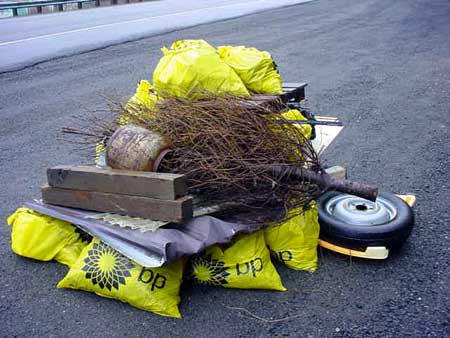 Mile 6 North Tongass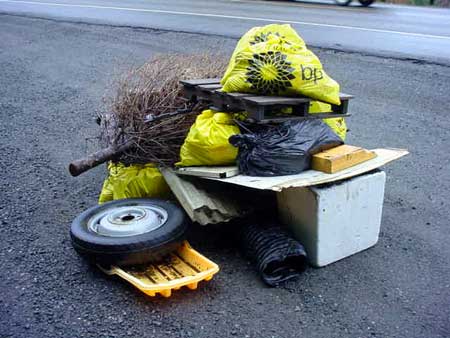 Mile 6 North Tongass
Note: Comments published on Viewpoints are the opinions of the writer
and do not necessarily reflect the opinions of Sitnews.
Post a Comment -------View Comments

Submit an Opinion - Letter

Sitnews
Stories In The News
Ketchikan, Alaska