Viewpoints: Letters / Opinions
A FUTURE DISAPPOINTMENT AVERTED
By Jerry Cegelske
February 20, 2012
Monday PM

A woman who just recently moved to Ketchikan stopped by the office and asked about volunteering to help clean up trash in our community. I told her about some of the past projects that have been done on Revilla road, North and South Tongass, and within the City with the High School. After talking for awhile, she left her name and a phone number after I explained that much of the work would start in April before the leaves were on the trees and brush.
After she left, I had horrible thought! What if there was no trash to pick up after the hard work that volunteers put in picking up trash last year in cleaning up the community? Think of a child waking on Christmas morning, running downstairs to see what was under the Christmas tree for him or her and finding, nothing! Was I planning an activity that was going to leave many dedicated people who love their community disappointed? I had never experienced the possibility of facing disgruntled volunteers before- what to do?
As it turned out, I have nothing to fear as Ketchikan has many people dedicated to making sure their trash and litter is spread about so the volunteers have plenty of work to do. We will have plenty of happy volunteers faced with the daunting task of cleaning the messes they have placed around the Borough these past months. They have placed junk vehicles, snow machines, appliances, tires, furniture, household trash, construction debris and other materials for others to take care of because they were too lazy to take care of it properly.
Borough residents are charged monthly for the ability to deliver their household garbage and trash at the landfill without further charge. The Borough has a Junk Vehicle Voucher program allowing residents to deliver a junk vehicle to the car crushers at no additional charge other than getting it to the crushing site. Why they can get a car to pullouts at 9 Mile South Tongass and not have the ability to take it to the crushers is beyond me. I know the men working at the Alaska DOT Maintenance office have spent valuable time picking up trash on North and South Tongass because people were too lazy to take care of it. The DOT guys end up wasting time, money and equipment cleaning up the trash they dumped along the roads.
There are businesses in Ketchikan which will help recycle cars, batteries, tires and other material, thus getting hazardous material out of our community and making it cleaner and a nicer place to live and work. People at the Solid Waste Facility are more than willing to answer questions and help dispose of material. Information can be obtained on the City of Ketchikan web site or by calling the Solid Waste Facility at 225-2370. I have worked with all of these people and they are willing to help solve your trash problems. Junk Vehicle Voucher applications are available on the Borough web site or the Borough offices at 1900 First Avenue, and can usually be processed in a minimum amount of time.
Jerry Cegelske
Code Enforcement Officer
Ketchikan Gateway Borough
Ketchikan, AK
Received February 17, 2012 - Published February 20, 2012
Photo Gallery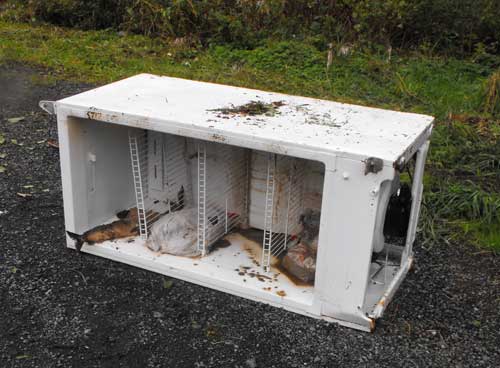 A freezer with salmon dumped on N. Tongass for the
AK DOT Maintenance crew to clean up.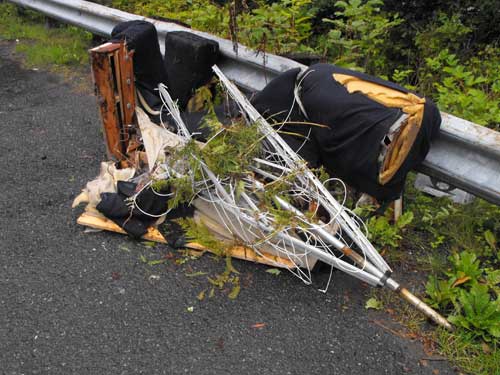 A chair dumped at Mile 15 N. Tongass which AK DOT cleaned up.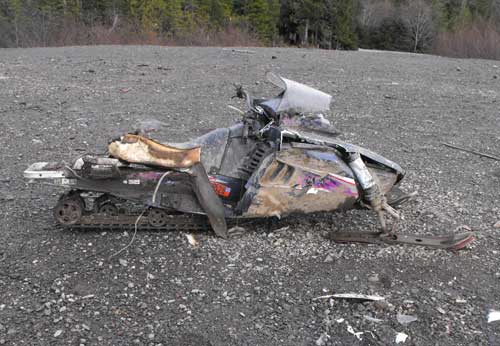 A Snow machine dumped off Revilla Road.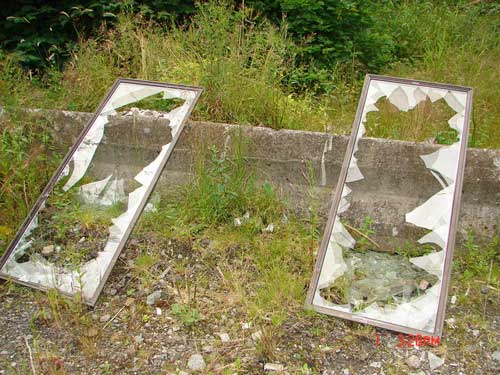 Windows dumped and smashed off Revilla Road for someone to clean up.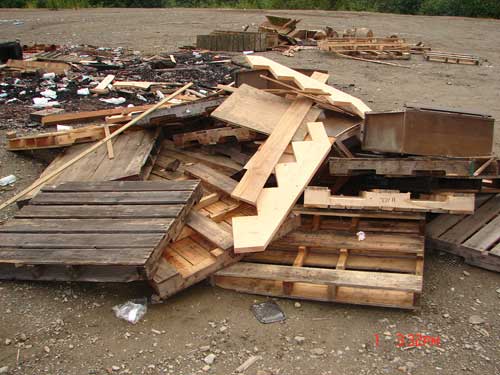 Construction debris dumped off Revilla Rd. a waste of Borough tax dollars to clean up.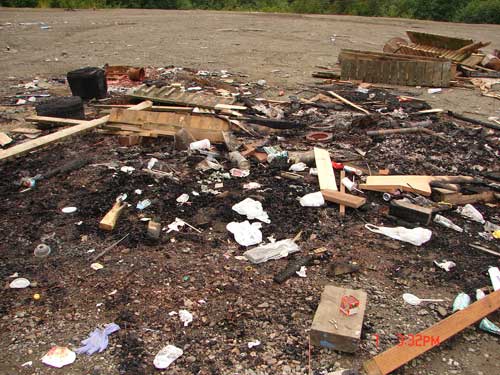 Material dumped off Revilla Rd. for someone to clean up. Burned pallets have hundreds of nails in them.
More burned material including a 4 wheeler axle and rims.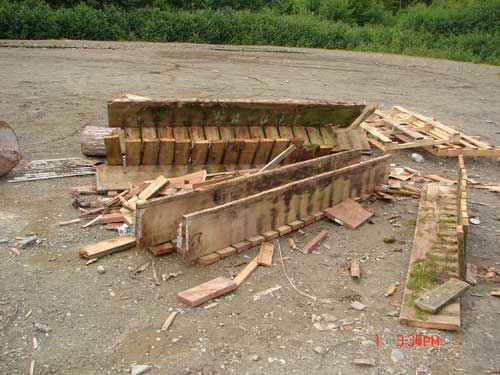 More construction debris.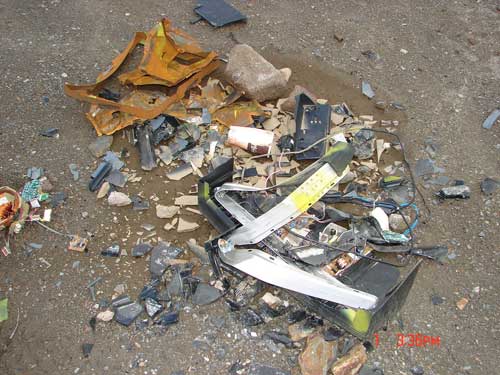 Remains of a television.
Viewpoints - Opinion Letters:
Webmail Your Opinion Letter to the Editor
Representations of fact and opinions are solely those of the author.
The opinions of the author do not represent the opinions of Sitnews.
E-mail your letters & opinions to editor@sitnews.us
Your full name, city and state are required for letter publication.


SitNews ©2012
Stories In The News
Ketchikan, Alaska