Viewpoints
Bring your rubber boots & help clean up
By Gretchen Klein
February 11, 2007
Sunday PM

I do agree it is very sad the amount of garbage and dog messes on the streets. However, we can't be afraid because someone might think we are out there picking up garbage because the court told us to.

I have tried to instill in the Youth Court (Members) who help out not to be embarrassed to be out there armed in our misfit orange vests and big yellow bags. There is usually the grumbles and the mumbles, but by the end everyone has a big smile.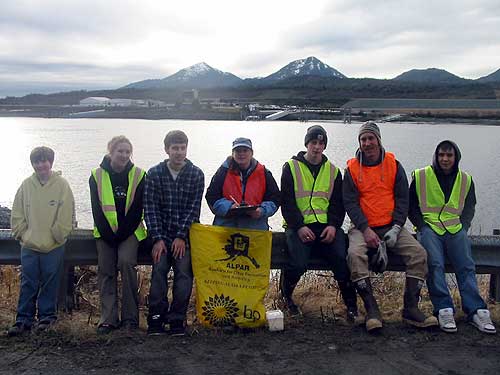 Sure we feel a little silly sometimes as the cars zoom by coating us with mud or dust - depending on the weather - but I tell them if we don't take pride in our community ourselves who else will? It does matter what age - young or well aged - we can work together if we really want change.

I think we can all admit we probably dropped a thing or two. I know one of my kid's toys and a plastic bag has blown out of my truck a time or two. No one should assume people - like youth court members - are picking up trash because the court required it. Many in our group just care about what our next generation has to live with so we diligently gather.

Jerry Cegelske has started several work groups to clean up certain areas of the borough. I am sure he would be happy to talk to people wanting to help. The Ketchikan Youth Court will be holding a month garbage pickup for a few hours one Saturday of the month. We welcome more participation from any age. Bring out your rubber boots or old tennis shoes - hot chocolate and coffee.

Gretchen Klein
Community Member
Ketchikan, AK


Received February 11, 2007 - Published February 11, 2006
Note: Comments published on Viewpoints are the opinions of the writer
and do not necessarily reflect the opinions of Sitnews.
Send A Letter -------Read Letters

E-mail the Editor at editor@sitnews.us

Sitnews
Stories In The News
Ketchikan, Alaska