Photo Gallery
Daedal! Debonair! Daring! Definitive! Dragons!
Photos by Tom LeCompte
February 10, 2006
Friday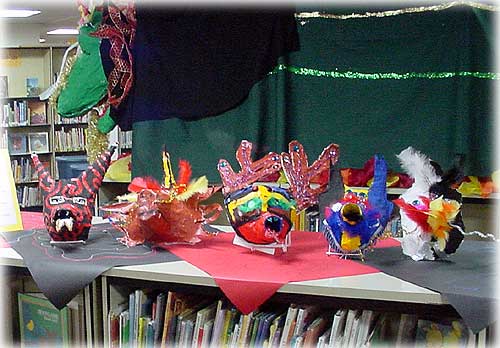 Some dragon masks made by some of the kids.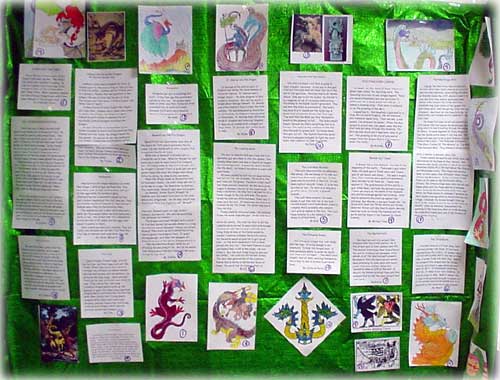 Some of the art and legends researched by students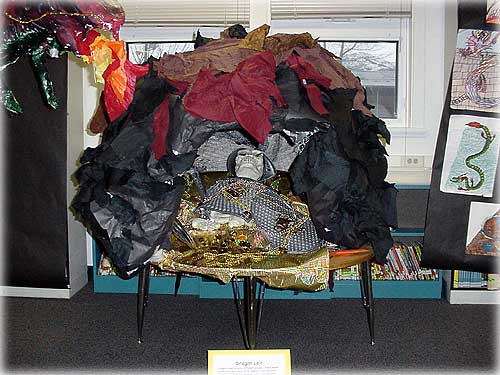 A replica of a Dragon's Lair, with some left over meals and golden treasures.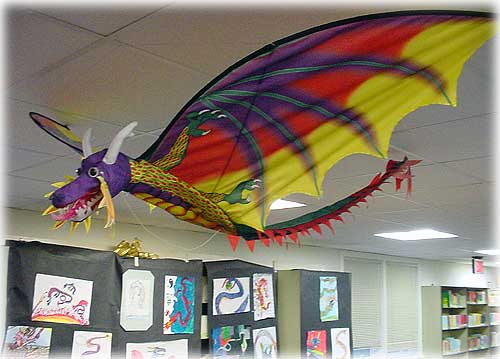 A flying dragon (commercial) over and in front of some of
the student generated art.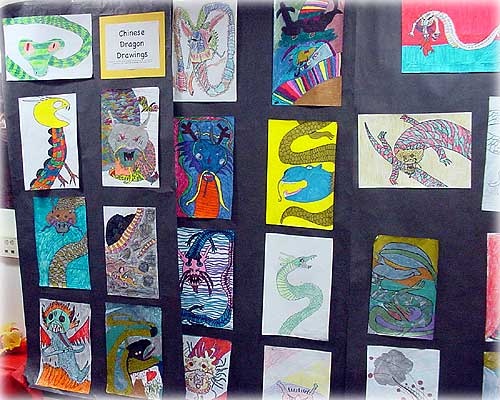 Student generated art.
Read the story:

Publish A Letter on SitNews
Read Letters/Opinions
Contact the Editor
SitNews
Stories In The News
Ketchikan, Alaska