Taylor Named to Head Up Marine Transportation
February 22, 2005
Tuesday

Ketchikan, Alaska - Former Alaska Senator Robin Taylor has been named to replace Tom Briggs as Deputy Commissioner at DOT&PF for marine transportation. Currently a special assistant to DOT&PF Southeast Region Director Gary Paxton for special transportation projects, Taylor assumed his new duties February 22.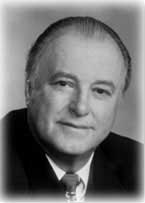 Robin Taylor
"Deputy Commissioner Taylor has already begun his familiarization tour, and will be meeting with Alaska Marine Highway System employees and key community leaders over the coming weeks," said Commissioner Mike Barton. "We expect him to be familiarized with the ongoing issues of the marine highway as soon as possible. Clearly, as a result of his involvement in marine transportation during his many years in the Legislature, and as a resident of Southeast Alaska, he has a basic understanding of the system and how it operates. He was involved with Southeast marine transportation issues during the Southeast Transportation Plan process. He is now getting acquainted with system operations from the new perspective of a manager."
"In the 17 months that I have been working at Southeast Region, I have come to have a very high regard for the professionals at DOT, and I look forward to working more closely with those who serve our ferry system," Taylor said. "The ferry system has been going through a transition - including the incorporation of the fast vehicle ferries into the fleet, and remodeling the system to fit with the Southeast Transportation Plan adopted last August. In addition, we have a significant marketing effort coming up in the next couple of months that will acquaint more travelers than ever before with Alaska's ferries. I believe I can build on the good work begun by Tom Briggs and bring the system through these turbulent times to what I hope will be calmer waters."
"I want to focus on learning the intricacies of the system for now, so I will plan on talking with the press at a later date, after I have a better understanding of the position, the ferry system, and its operations," Taylor said.

Source of News:
Alaska Department of Transportation & Public Facilities
Web Site


E-mail your news & photos to editor@sitnews.us


Publish A Letter on SitNews Read Letters/Opinions
Submit A Letter to the Editor

Sitnews
Stories In The News
Ketchikan, Alaska