Free-Ride Program Helps Bring In New Year Safely
Winners of CHARR's Free-Ride Raffle Announced
By Marie L. Monyak
January 13, 2006
Friday AM

Ketchikan, Alaska - "Don't drive drunk it's really, really stupid!" KJ Harris, owner of KJ's Raven's Roost, says it best. The police have another way of saying it... "You have the right to remain silent."
For 23 years, the Ketchikan Cabaret, Hotel, Restaurant and Retailer's Association, better known as CHARR, has been keeping Ketchikan roads safe by offering free rides on New Year's Eve. Throughout the city, partygoers can call one of three cab companies for a free ride from 6 PM on the 31st until 6 AM on the 1st. For those traveling outside the city limits heading North or South, bus rides are provided at 12:30 AM and 2:30 AM.
Every October, CHARR begins selling raffle tickets at $50 each to help defray the cost of the cabs and busses provided on New Year's Eve. They sell only 400 hundred tickets and the member that sells the most, is host to the drawing at their place of business, on the first Sunday after New Year's.
Of the 400 raffle tickets, 40 were announced winners on January 8th. Coming in last isn't always a bad thing as the last ticket - the 400th ticket drawn - claimed the grand prize of $5,000. And that lucky ticket worth $5,000 belonged to George Csiki.
Four more lucky people won a prize of $500 each and there were 36 winners of $100 each. However, every person that purchased a raffle ticket should be considered a winner because they helped to sponsor the free ride program which contributed in keeping our community's streets safe on New Year's Eve.
Wes Loe, President of Ketchikan CHARR said, "No matter where I go, from Nome to Kenai, Kodiak to Anchorage, I tell everyone about our free ride program and no one else offers the same service that we do on New Year's Eve." Spoken with pride, Loe said the record for the past 22 years was only 9 DWIs and no deaths in the city limits.
It was with a real sense of disappointment that Donna Luther, Vice President of CHARR, and Jan McElroy, Business Secretary, announced that Ketchikan was not DWI-free this year. At 3:00 AM on January 1st, Ketchikan City Police made the only Driving While Intoxicated arrest, raising Ketchikan's statistics to 10 DWIs in 23 years. Still, a significantly lower number than in most communities the size of Ketchikan.
Thanks should go out to Alaska Cab, Sourdough Cab, Yellow Cab and Laidlaw Transit for their participation in this program and a special thanks to the drivers who could only watch the revelers and not join in the festivities.
CHARR puts forth a great deal of effort in providing the free rides, as was evident by the 23 cabs and two buses on the road this New Year's Eve. As Wes Loe put it; "It's nice to do this for the community, but we wouldn't be able to, without them."
CHARR's Raffle Winners' List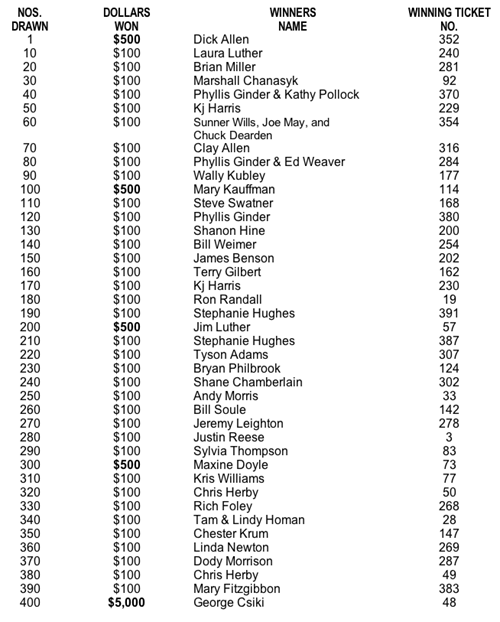 Marie L. Monyak is a freelance writer living in Ketchikan, Alaska.
Contact Marie at mlmx1@hotmail.com

Publish A Letter on SitNews
Read Letters/Opinions
Submit A Letter to the Editor
SitNews
Stories In The News
Ketchikan, Alaska