Ketchikan: 2018 Year in Review
By DAVE KIFFER
January 08, 2019
Tuesday AM

(SitNews) Ketchikan, Alaska - The youth of Ketchikan figured into several of the most prominent stories in 2018.
First, the Ketchikan High Academic Decathlon team won its first state title in March. But that was just the beginning. Representing Alaska in the National Finals in Texas in April, the team won the National Division III title, the first time that any Ketchikan High School group has ever won a national title.
The team was coached by Peter Stanton. The team members were: Esme Anderson, Megan Cornwall, Mackenzie Fousel, Charisma Manalo, Adrian Ronquillo, Lydia Sumrall, Max Varela and Largim Zhuta.
Then sports teams from Ketchikan High School ended long doubts. The Kayhi boys' soccer team defeated Juneau Douglas for the first time in more than a decade. Even the coaches weren't sure when Kayhi last beat Juneau, but it was at least 10 years ago. And the Kayhi boys' track field team won its first regional title in 20 years in May.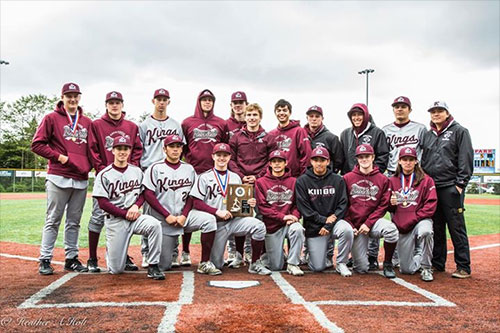 KHS Boys' Baseball Team posed after winning the Regional in Sitka; next on their way to the state tournament where they finished 3rd.
Provided to SitNews by Photographer HEATHER HOLT ©2018
The Kayhi girls' softball team finished 2nd in the state tournament and the boys' baseball team finished 3rd. Those were the highest finishes by Kayhi athletic teams at state in the past six years.
The Metlakatla boys' b-ball team won the state title and the girls finished second.
The Craig volleyball team finished second in the state.
Schoenbar eighth grader Grace Parrot became the first Ketchikan student to take part in the Scripps National Spelling Bee in Washington D.C. She was one of 321 spellers who made it to the third round, Parrot finished 42nd overall in the contest.
Further on the youth front, the Ketchikan 13-year-old baseball all-stars won the state title and represented Alaska in the western regionals in San Jose, California.
And Joshua Cohen not only represented Alaska in the national Special Olympics in Washington, he won a gold medal, besting all comers in bocce ball. Cohen and Jesse Guinn also finished fifth in the unified bocce doubles.
Also notable was the Kayhi girls' basketball team winning its fifth consecutive SE title and the boys' wrestling team winning its 11th consecutive SE title. Kayhi's regional wrestling title winners were Degan Linne, Kai Biagi, Patrick Rauwolf, Matthew Rodriguez, Charlie Blair, Andy Collins, Brayden Linne, Richie Stewart, Carson Cowan, and Brandon Wieber. Louise Bueno was SE champion in the girls division.
In non-youth news, the biggest story in 2018 was the chaos caused by a catastrophically low king salmon run in both Southeast and British Columbia. Commercial fishing seasons were slashed early in the summer to protect the few returning kings for escapement and sport fishing limits were slashed in Southeast and completely cut in the Prince Rupert area. The remaining King Salmon Derbies in Southeast were either curtailed or moved to later in the season. For the first time in more than 60 years, the Ketchikan King Salmon Derby became a Silver Salmon Derby and was moved from May and June to August.
And 11 people survived when a Taquan Air turbine otter crashed on Jumbo Mountain on Prince of Wales Island in July.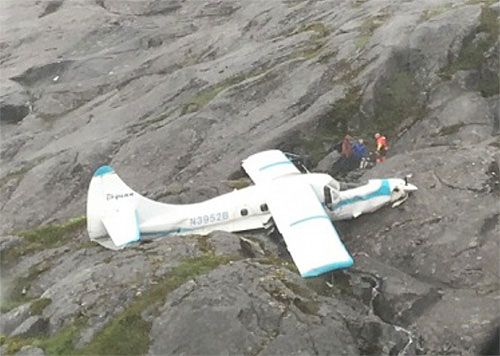 11 people rescued after a Taquan float plane crashed 39 miles south southwest of Ketchikan on Prince of Wales Island, July 10, 2018. The plane crashed on Prince of Wales Island, on the west side of Mount Jumbo. All 11 people were taken to a staging area nearby for further transfer to Ketchikan.
11 rescued from plane crash on POW - SitNews July 10, 2018
U.S. Coast Guard photo - Alaska District 17
JANUARY
Lyanna Raine Mckeehan was Ketchikan's first baby of 2018, born on Jan. 2. Her parents are Chelsea Weihing and Darren Mckeehan.
A group of local residents formed Ketchikan's first Libertarian Party affiliate.
The death of a Klawock woman was deemed potentially "foul play" by Klawock police. Francile Turpin, 37, was found unresponsive but alive on Jan. 4. She was medivaced south but died 10 days later. Police would only say the death was under investigation.
Craig High School teacher Shelby Beck was named one of four Pesky Award winners for inspirational teaching by Boise State University. Beck was nominated by her former Craig student Joe Weymiller who is an education major at Boise State.
Vigor, the parent company of the Ketchikan Shipyard, rattled a few local cages when it announced that some of the work on the Alaska class ferry Hubbard may be contracted out to another one of its facilities.
Borough Attorney Scott Brandt-Erichsen retired after serving nearly 23 years in the position. He was replaced by school board member Glenn Brown.
Former school board member Dave Timmerman was sentenced to 10 days in jail after pleading guilty to two misdemeanor assault charges that were filed shortly before the October 2017 election. Timmerman was defeated in his re-election bid.
Dive fisherman Brett Claggett, 31, died in a diving accident off Metlakatla on Jan. 10.
A fight in a local house on January 12, led to the stabbing death of one man and second-degree murder charges against another. Darrell Ryan, 38, was charged after the death of Aaron Dixon, 31.
The sale of the former state ferry Taku was completed to Jabal Al Lawz Trading Company of Dubai. Jabal said it planned to try to sell the ferry to an operator in Asia, but that fell through and, the 54-year-old vessel, one of the original Alaska Marine Highway vessels, was scrapped. The ferry left Ketchikan in March and ended up at a marine scrap yard in India.
A Klawock seine boat captain received the ultimate penalty when he was forced to forfeit his seine boat after pleading guilty to fishing in closed waters. Curtis Demmert, 31, was also fined $32,000 and sentenced to six months of suspended jail time in addition to losing the 58-foot "Tlingit Lady" for what one official called a "creek robbing" that was stunning in its "egregiousness" on Dall Island in September of 2017.
Ketchikan Indian Corporation elected five members to its council out of the 12 people running. Elected were Trixie Bennet, Gloria Burns, Sue Pickrell, Judy Leask Guthrie and Marsha Ramirez.
Residents were jarred from a sound sleep when emergency warnings began pinging on cell phones at 12:30 am on January 23. The cause was a region wide tsunami alert caused when a 7.9 magnitude quake struck near Kodiak. The warnings were cancelled three hours later when no tsunami developed.
The Federal Emergency Management Agency (FEMA) held a packed open house to discuss changes to the federal flood plain maps that could dramatically increase insurance costs for some property owners. The changes could mean that the number of properties in the community that fall into flood plains would increase from 48 to more than 1,000.
Nearly all of Behm Canal was off limits to king salmon fishing in 2018. The Alaska Board of Fisheries closed the area from Bailey Bay to Point Evans to salmon fishing completely and eliminated king salmon retention between Indian Point and South Revillagigedo Channel. Kings could only be caught between Caamano Point and Indian Point from April to mid August. The reason for the closure was because only 865 Unuk River kings are expected to return, far below the necessary escapement of 1,800 salmon.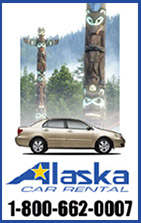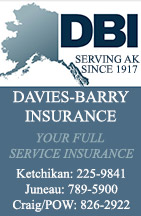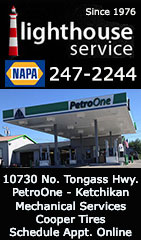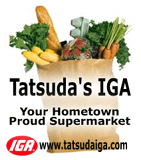 Weekly Specials
Online Shopping; Pickup or Delivery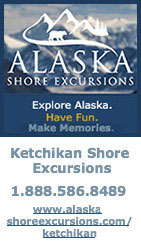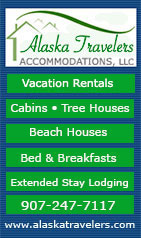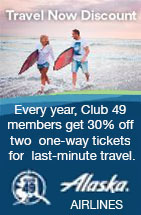 UCore, the Canadian company planning to develop a rare earths minerals mine at Bokan Mountain, announced that it would like to develop a US Strategic Minerals Complex in Ketchikan to help process material from that mine and others. The complex would employ 30 people if developed.
Statewide sports officials announced changes in the divisions for several Alaskan high school football teams. Among the changes was the move of Ketchikan from Division II to Division III, where its new conference competition will be Homer, Nikiski, Seward and Vozneskenka.
Jack Davies retired in January, ending his family's century old connection with the Ketchikan insurance world. Davies father and grandfather – all three were named Jack – had local insurances businesses beginning in 1917.
FEBRUARY
The state Department of Environmental Conservation reported that most beaches in the Ketchikan area turned up elevated levels of fecal coliform in the summer of 2017. The state reported that there were numerous potential causes of the problem including private sewer outfalls, septic systems, cruise ship discharge, sewer line breaks and discharges in the harbor.
Former longtime State Representative Bill Williams was honored in Saxman for his political achievements, including being the former Mayor of Saxman and the President of Cape Fox Corporation.
Breaking with more than seven decades of tradition, the annual Ketchikan salmon derby opted for a change in catch and time. With derbies all over the region changing from king salmon derbies to coho derbies because of catastrophically low expected returns. The CHARR Ketchikan derby followed suit and announced a switch to a coho derby – although organizers said they hoped the change would be temporary. The derby dates were also moved from May to early June to August to hit the height of the coho return.
The Inter-Island Ferry feted its 800,000th passenger, Brian Hibbs of Craig.
MARCH
Local FAA official Lana Boler was named to a vacant seat on the school board.
Leslie Swada, discovery center manager, awarded the national Gifford Pinchot award.
The Metlakatla boys' and girls' basketball teams both won Southeast titles. The girls went on to finish second in state and the boys were crowned state champions.
APRIL
Kayhi junior Franklyn Correa was named LEDA (Leadership Enterprise for a Diverse America) Scholar and spent part of the summer studying at Princeton University.
Community members worked with Ketchikan High School to set up a food pantry at the school to provide a food pantry for Kayhi students. There was already a food pantry at Schoenbar Middle School.
Kayhi AC/DC team wins National Championship!! 4-21-18
Metlakatla and parts of Prince of Wales Island were designated as special economic opportunity zones by the state government. The idea is to provide incentives in the areas to boost economic development.
The Tongass Historical Museum opened its new permanent exhibit, "Ketchikan Is…." in late April. Featured a life-sized sculpture of Old Groaner complete with the famous grizzly's skull.
Torre Lynne was named the Ketchikan Chamber of Commerce Citizen of the Year. Evelyn Erbele was the volunteer of the year. Felix Wong was the Emerging Leader of the Year. Island Air was the Business of the Year and Ucore Rare Earths Metals was the Entrepreneur of the Year.
MAY
Former Ketchkan museum director Lacey Simpson was hired to be the new Ketchikan Assistant City Manager.
Thirty-two students from University of Alaska Southeast Ketchikan Campus graduated in early May. Len Laurance received a meritorious service award. Dave Kiffer was the commencement speaker.
Ketchikan resident Hunter Davis was named the Alaska Legionnaire of the Year by the state American Legion.
The newest Alaska state ferry, the Tazlina, was launched in mid-May. Work continued on it and work also went ahead on the second Alaska-class ferry, the Hubbard.
Governor Walker announced a leadership change at the Alaska Marine Highway System. Rather than be managed by a deputy director at the Department of Transportation as it has for years, the governor appointed an executive director – former Unalaska Mayor Shirley Marquardt. She is based in Ketchikan.
Longtime local educator Mike Rath announced he was retiring after 27 years in the district, most recently as Kayhi vice principal.
Longtime resident Teresa Lapinski, 101, was named a distinguished Alaskan centenarian by Governor Walker.
Residents turned out in force to gawk at the Norwegian Bliss, the largest cruise ship to ever visit the First City. The nearly 1,100-foot-long ship carried 4,000 passengers and more than 1,500 crew.
Brett Capps, 14, won his second consecutive Prince of Wales Island marathon. Despite heavy rain and 40 mph winds, Capps finished in 3:28:53, besting 338 other runners.
Anne Bruinooge stopped in the First City do a headstand. It completed her bucket list of doing a headstand in all 50 states.
JUNE
The pilot and seven passengers escaped serious injury when their floatplane crashed on landing in Dora Bay on Prince of Wales Island. The plane was operated by Alaska Seaplane Tours.
130 students graduated from Ketchikan High School. Largim Zhuta was the valedictorian and former teacher Myra Zelensky was the commencement speaker.
A total of 30 students graduated from Revilla Blended School. Commencement speaker was alumni Colin Patton.
Retired Kayhi culinary arts teacher and local minister Doug Edwards was charged with sexual abuse of a minor.
"Sail Like a Girl" became the first all women crew to win the annual Race to Alaska.
Joshua Bliss was convicted of first-degree murder in the October 2017 stabbing death of Richard Branda.
Extremely dry weather led to a small forest fire on the hillside above Ward Cove.
Longtime City deputy police chief Josh Dossett retired and was replaced by Lt. Eric Mattson.
Weather officials announced there was a "drought" situation in Southeast, including Ketchikan, as some areas had received half the normal rainfall amounts last fall. Locals snickered.
Ketchikan resident Christopher Cumings announced that he was running in the Democratic primary to challenge long time Rep. Don Young.
JULY
George Huffine, 44, of Klawock was charged with manslaughter following a fatal accident near Naukati. Trinity Kreiner, 26, was killed in the accident.
U.S. Secretary of Agriculture Sonny Perdue visited Prince of Wales Island to observe forestry practices.
My Rock, Ketchikan's first ever Christian Rock festival drew hundreds to Berth Four.
Eleven people survived a crash of a float plane on Prince of Wales on July 10. The plane had left Steamboat Bay on Noyes Island and was flying back to Ketchikan when the pilot became disoriented by clouds and hit the mountain at 2,557 feet. Several passengers were hospitalized, but all had been released by the end of the summer.
Cooper White and Edson Chipalo were the winners in the Karen Eakes Memorial Run at Ward Lake.
The winners in the annual Ketchikan July 4th parade were Madison Lumber, First City Rotary, PeaceHealth Ketchikan. The theme was Ketchikan's aviation history and the grand marshal was retired pilot Dale Clark.
The City of Ketchikan decided to delay a planned October vote on $40 million in bonds to expand Berths One and Two. The reason was that the consultant reported the proposed project could be as high as $90 million.
A new brewery, the first in Ketchikan in more than a decade, opened up on Bawden Street and was called, appropriately enough, the Bawden Street Brewery.
Ketchikan was struck by an unusual spate of good weather from mid-July to early August. For more than two weeks there was not only no rain, there were hardly any clouds and daily highs remained in the mid-70s and low 80s. It got so dry that local fire officials warned that the forest and the muskegs were in danger of burning if residents were not careful with their camp fires and burn barrels. Naturally, after a week or so, some residents began complaining that the heat and humidity were oppressive and that their water cisterns were drying up. Fortunately for them, the rains returned, somewhat, early in August.
The warm weather was also the cause of an unusual algae bloom that caused much of the Southeast salt water to turn a greenish color more often seen in tropical waters.
Temsco mechanic Steven Sustarich celebrated 50 years in the business in a big way. He was given the national Charles Taylor Master Mechanic Award by the Federal Aviation Administration.
AUGUST
The Borough Assembly approved a plan to turn the South Point Higgins beach into a borough park.
The dry summer led to a rare multi-acre forest fire in the Moser Bay area. The fire was contained and no cabins were damaged.
Mystery Mister, trained by Jozy Boyd, won the Blueberry Festival Slug Race.
The newest Alaska Marine Highway ferry, the Tazlina, was christened in Ketchikan by Alaska First Lady Donna Walker. The ferry – first of the Alaska class day ferries – was built in Ketchikan.
The Ketchikan High School football ended a nearly two-year victory drought with a season opening 59-14 victory over Redington High.
Turmoil enveloped the Ketchikan School Board on two fronts. First, there was controversy over the appointment of an investigator to determine whether or not high school or school district staff had any knowledge that Kayhi teacher Doug Edwards was allegedly involved with a student. And a group of Ketchikan residents filed a petition to recall School Board president Trevor Shaw, who was also running to become the Ketchikan area representative in the state legislator. Shaw resigned his seat on the school board.
Ross Dorendorf and Erin Riddle were the winners in the 23rd Annual Deer Mountain Challenge, a three-mile race from Tatsuda's to the top of the mountain. Nearly 30 people took part in the race.
The Vigor Alaska Ketchikan shipyard announced that it was looking at laying off nearly a third of its workforce, between 50 and 80 workers in the fall and winter as work concluded on it contract to built two Alaska Class ferries for the Marine Highway System. Later the company announced that layoffs would not be as steep as expected.
SEPTEMBER
Longtime Kayhi choir teacher Jerry Hughes was the winner in the 2018 Ketchikan salmon derby with a winning coho of 16.4 pounds. The coho derby replaced the annual king salmon derby which was cancelled because of a catastrophically low king salmon return.
Ketchikan hosted more than 300 regional delegates when Southeast Conference met here.
Don Mitchell completed the first known "paddleboard" trip around Revillagigedo Island.
UCore announced plans to purchase a six-acre site on North Tongass Highway to process material from the Bokan Mountain rare earths mine and other rare earths mines in the west.
OCTOBER
The municipal elections marked the retirement of longtime Ketchikan mayor and city councilman Lew Williams III. Williams had served 28 years as either councilmember or mayor.
Bob Sivertsen was elected city mayor. Janalee Gage and Sam Bergeron were elected to the City Council. Rachel Breighthaupt, Matt Eisenhower and Sonya Skan were elected to the School Board. Felix Wong and Sven Westergard were elected to the Borough Assembly.
Near record low rainfall in the Summer and early Fall led Ketchkan Public Utilities to turn on the diesel generators much earlier than normal, driving up utility costs.
The Ketchikan High School football did something that no other Kayhi football team had done when it qualified for the state playoffs. Kayhi finished its regular season with a 6-1 record. Brendan Wong was named the all-conference offensive player of the year. Kayhi lost to Eielson in the state semi-finals.
The newest state ferry, the Hubbard, was put in the water for the first time at the Ketchikan Shipyard.
Several hundred people attended the 106th Annual ANB/ANS Grand Camp in Ketchikan.
NOVEMBER
Dan Ortiz was reelected to represent Southern Southeast in the state house, defeating former School Board President Trevor Shaw.
A change in the makeup of the Ketchikan Gateway Borough School Board was being credited toward an agreement being reached in a year and half long impasse over a new contract for teachers. Prior to the approval Kim Hodne resigned from the board. He was replaced by Bridget Matson.
The Craig High School volleyball team finished second in the state tournament.
Firelogs being made at the Viking Mill in Klawock began being sold in Walmart stores throughout the state.
A humpback whale was spotted entangled in mooring lines near Sarkar Cove on Prince of Wales. The lines were removed by several responders and the whale went about its cetacean business.
Visitor industry officials estimated that Ketchikan will get more than 1.3 million cruise passengers in 2019, a significant jump from the 1.08 million that came in 2018.
DECEMBER
The school board received a confidential report on the situation surrounding former teacher Doug Edwards, who retired in May and therafter charged with sexually abusing a teenaged student. The board announced that it was reviewing reporting procedures in the district and was planning additional training for staff.
School Superintendent Robert Boyle announced his resignation after 11 years leading the school district.
Jolene Lapinski was charged with manslaughter. Lapinski was driving a vehicle that crashed in March near Whipple Creek, killing passenger Michelle Verney.
Ron Wendte won the top honors in the annual AARP Christmas Home Lighting Contest.
The Alaska Marine Highway System announced that the new Alaska class ferries need up to $30 million in crew quarter improvements before they can join the system as planned in 2019. Much finger pointing ensued.
The Ketchikan Boys Basketball team won the Clarke Cochrane Christmas Classic, defeating a team from Lewis and Clark High School in Spokane. The Lewis and Clark team was led by former Ketchikan hoopster, Griffin Effenberger.
Rest In Peace
2017 (Not included in the 2017 Year in Review)
A shocking warm spell swept the area on January 14 with some areas recording temperatures in the high 60s. Prince Rupert was – for the first time in its recorded history – the warmest spot in Canada at 69. Ketchikan set an official record high for a January 14 with 59, although numerous other local thermometers recorded temps well into the 60s.
Spring was slow in coming, especially when a snow storm dumped 5-7 inches on Ketchikan on April 3.
An extremely short and intense micro-storm hit the first city on April 10. Wind gusts of up to 112 mph were recorded at Salmon Landing. Gusts up to 85 were recorded at the airport. The storm last only a couple of hours, but knocked out power to much of the community.
Ketchikan got a brief "heatstorm" the second week in July as temperatures for two days soared to 80 degrees, according to the weather service. Several local thermometers had the temps in the upper 80s.
Ketchikan had one of its driest summers and early falls on record, with barely 11 inches of rain being recorded in June, July and August. September and October were also well below normal and more normal rainfall toward the end of the year could not bring the yearly total any where near normal amounts. The low rainfall also hurt salmon escapement in area streams and forced electric utilities to shift from hydro to diesel generation two months earlier than normal.
Overall, Ketchikan had 106 inches of rain in 2018, nearly three feet less than normal.