Column
Dealing with a 'net loss
By JEFF LUND
January 20, 2014
Monday PM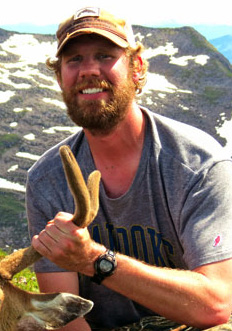 Jeff Lund
(SitNews) Klawock, Alaska - I was just finishing up something potentially important when a large section of earth slid down the side of a mountain taking trees, bushes and rock and depositing them amid a section of Hollis. No one was hurt, but over there things went dark and the Internet here in Klawock went dead.
All morning it had been pretty nasty outside. A few times I went out to shoot short video clips to send to my friends in central California who are enduring a drought because all the water they should get from the Sierra Nevada is piped to San Francisco or south to water the lawns and lips of Southern Californians who also play a big role in stealing the Colorado River before it gets to Mexico. But I digress.
When my perusing of online newspapers was halted abruptly there was no panic or nervous twitching on my part. I'm not the type who spends significant portions of my day lost in the Youtube vortex, habitually clicking recommended videos until I realize things like I haven't eaten or that the sun went to bed and woke up before I looked up. That could be because the Internet service isn't fast enough to load videos, but even when I was in California I always had a book or fishing magazine that needed re-reading.
So Tuesday when the web stopped working, I didn't panic. It wasn't surprising considering the weather. With access to the greatest time-wasting, productivity-sucking, privacy-stealing, yet still necessary invention in the history of humans, I was going to get stuff done.
But before I did I took a few moments to picture myself BI (Before Internet).
What did I used to do?
I grew up building forts and hitting rocks into the ocean with broom handles until the handle broke. I fished, I played hoops and when I got older that just meant the forts got better, the fish had less of a chance and the fouls drew more blood. My parents kept me one generation of video game console behind so when I finally got Nintendo, Super Nintendo was out so I never blossomed into a gamer.
By the end of my high school days as the Internet was starting to change communication, my buddies and I still favored bonfires up old logging roads, camping or just driving around to see who was walking. Then I left for college and everything changed and with my memory search complete, I sought productivity.
Grad school. I'd get online and work on my masters classes...oh yeah, online. Not happening.
Well if I couldn't do the assignments I'd do all the readings...nope, they're all online and the textbook I ordered on Amazon hasn't been sorted by enough post offices to warrant delivery.
Ruined.
An Internet column was birthed as well as some concern. How much time do I really spend on the Internet? I can reason it out by declaring that to be a freelance writer or business owner without a social media presence is to miss out on free advertising and self-promoting - not in a Kanye West sort of way, but to develop a legitimate following based on merit.
But truth be told I have this romantic notion of waking up, fixing a pot of coffee and reading books all day. However, productivity requires a machine that attaches my cerebrum to the world-wide web. Taking a moral or ethical stand against Internet dependence would be a detriment to my freelancing career because if I literally wrote this column and hand delivered it to my editor, first of all there is a very strong chance she wouldn't be able to read it, and secondly I'd spend the paycheck plus some getting off the island and back which of course would be impossible given the three slides blocking the highway to the IFA dock.
The best I could reason was that my relationship with the 'net need to be clearly defined and frequently assessed.
I've got six grad school units, so I need the Internet. I've got pictures of fish, deer, wolves, landslides, snow and sunsets to share with the electronic versions of my friends, so I want the Internet.
So yeah, the Internet is evil, but necessary in contemporary society and while repair workers endure the weather that keeps me inside, the least I can do is remind myself being offline isn't a big deal.
Jeff Lund ©2014
Jeff Lund is a Teacher and Freelance Writer living in Klawock, Alaska
Contact Jeff at Email – aklund21@gmail.com
E-mail your news & photos to editor@sitnews.us


Publish A Letter in SitNews
Contact the Editor
SitNews ©2014
Stories In The News
Ketchikan, Alaska

Articles & photographs that appear in SitNews may be protected by copyright and may not be reprinted without written permission from and payment of any required fees to the proper sources.