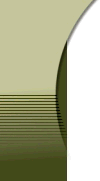 Hoyt Landscape Design
Westfall Nursery
7565 South Tongass Highway
Ketchikan, Alaska

Serving Alaskans for 37 Years

907-225-3561

Garden & Gifts
For All Your Gardening Needs

Hours

Open Daily 3:30 pm - 7:00 pm
Sat. & Sun. Noon - 7:00 pm

We have the speciality items
you won't find in the box stores.
Beautiful selections of annuals and
tomatoes for your summer garden...

Soil and bark...

Huge, beautiful fushia baskets...

Rentals: Seeder - Roller - Roto tiller...

Gas powered mini-motorcycles.
Pond supplies,
statues & fountains;
Koi goldfish and Bettas...

And much more...
We Deliver & Ship
Order your garden plants and supplies by phone or fax...
Free local delivery twice weekly...
We also deliver to Alaska Marine Lines, air taxis and will ship anywhere in Southeast Alaska.
907-225-3561
Fax: 907-225-4672
Daniel Hoyt & Susan Hoyt
PO Box 9407
7565 South Tongass Highway
Ketchikan, Alaska