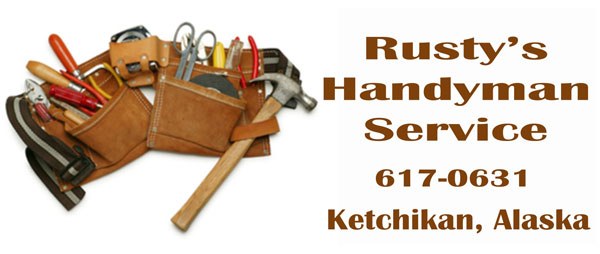 Do you need something fixed at your home or business but don't have the time, skills or tools to do it? The professional services offered by Rusty's Handyman Service can help. With over ten years expericence in the home improvement and maintenance business, no job is too big or small.
Busy schedules can make repairs or remodels hard to get to. If your "To Do" list is becoming overwhelming and unmanageble, it only take just one call to solve all your home or commercial repair or remodel needs.
Call Rusty Anderson at 617-0631 to discuss your project
or email russellanderson76@yahoo.com
Professional, reliable handyman services, that's my guarantee.