From Cruzan to Schiavo:
What Have We Learned?
Presented by Bill Colby
Thursday, October 19th, 6 pm
Southeast Alaska Discovery Center
~ NO CHARGE ~
Sponsored by Ketchikan Volunteer Hospice
KRBD-FM and Foundation for End of Life Care/Juneau
Acclaimed Author and National Advocate on
Decisions at the End of Life to Speak in Ketchikan
William Colby knows all too well the difficult choices families must face before and after the death of a loved one. He has walked this difficult journey with families in a professional and personal way and will bring his insight and expertise to Ketchikan on October 19.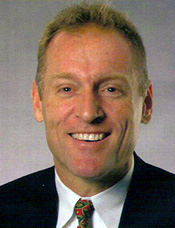 Bill Colby
Author,
Unplugged and Long Goodbye
SR. Fellow, National Hospice &
Palliative Care Organization
www.caringinfo.org
Colby is nationally recognized for his legal argument before the US. Supreme Court on behalf of Nancy Cruzan's family. The Cruzans fought on behalf of their daughter's care in a legal case that catapulted end-of-life issues to national attention.
Author of the critically acclaimed book about this case, Long Goodbye: The Deaths of Nancy Cruzan, Bill Colby has become an outspoken advocate for legal and ethical issues involving care at the end of life. His new book, Unplugged: Reclaiming our Right to Die in America was just recently published (Amacon).
Echoes of the Cruzan case were heard when attention focused on Terri Schiavo last year, where once again a family tragedy over withdrawing life sustaining treatments hit national headlines. Colby will speak to that issue during a free public forum sponsored by Ketchikan Volunteer Hospice, Coast Alaska/KRBD and the Foundation for End of Life Care in Juneau.
"Mr. Colby brings a national voice on end of life issues to our communities," says Juneau's Foundation for End of Life Care President, Sheldon Winters. "We're fortunate to have someone of his stature present this important forum in both Ketchikan and Juneau."
Colby is a well-known national expert, who has presented these issues to the U.S. Supreme Court and to groups across the country. He has appeared on Larry King Live, Hardball, CNN, MSNBC, Fox News, CBS This Morning, Today, Good Morning America and other televised news shows and radio programs. He is a Senior Fellow of the National Hospice and Palliative Care Organization (NHPCO) and is the national spokesperson for the It's About How You Live campaign sponsored by Caring Connections.
During his presentation Colby will read from his books and answer audience questions. He will be available for a book signing after the talk. This program is approved for 1.5 hours continuing education for social workers and 1.8 hours for nursing.
To schedule an interview with William Colby, call him direct at 913-406-2378. For more information about the event, please contact Jerri Taylor-Elkins at 225-8914.