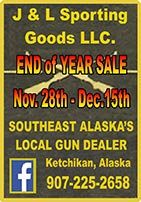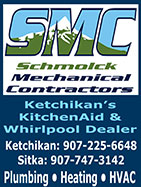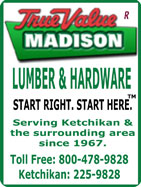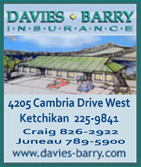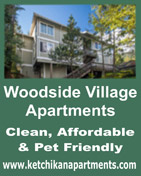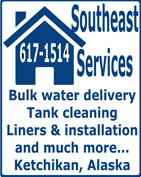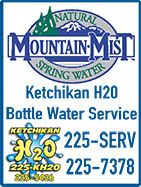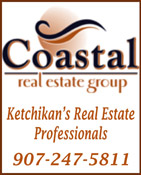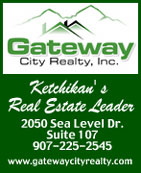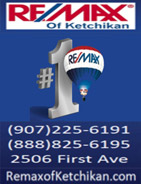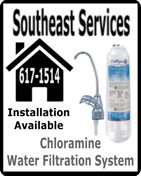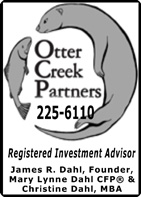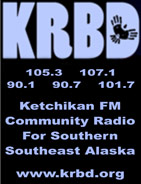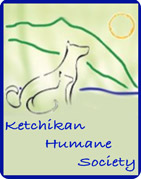 Contact


Call 617-9696


Webmail Letters


News Tips


Copyright Info


Archives
Quick News Search


Alaska


Ketchikan


SE Alaska


Alaska News Links
Columns - Articles


Dave Kiffer


Fish Factor


Money Matters
Historical Ketchikan


June Allen


Dave Kiffer


Louise B. Harrington
Ketchikan Arts & Events


Ketchikan Arts


Ketchikan Museums


KTN Public Library
Sports


Ketchikan Links
Public Records


FAA Accident Reports


NTSB Accident Reports


Court Calendar


Court Records Search


Wanted: Absconders


Sex Offender Reg.


Public Notices
Weather, Webcams


Today's Forecast


KTN Weather Data


AK Weather Map


AK Weathercams


AK Earthquakes

TV Guide


Ketchikan
Ketchikan Phone Book


Yellow Pages


White Pages
Government Links


Local Government


State & National

Aqua Lake


At an elevation of 1,940 feet, Aqua Lake is about the size of Ward Lake. Aqua Lake is located a few miles southeast of Swan Lake at the head of Carroll Inlet. Photographed from a Pacific Airways Beaver Aircraft.
Front Page Photograph By KEN ARRIOLA ©2014
(Please respect the rights of photographers, never republish or copy
without permission and/or payment of required fees.)


Ketchikan: Newly Elected Ortiz Joins the House Democratic Caucus - Newly elected District 36 State Representative Dan Ortiz (I-Ketchikan) was welcomed Wednesday as the newest member of the House Democratic Caucus. Ortiz ran as an independent candidate without party affiliation and according to today's announcement, he chose to join the House Democratic Caucus in part because of the freedom the caucus gives its members to vote their conscience.

Rep. Dan Ortiz
Photo courtesy Dan Ortiz

In a extremely tight-race, Independent candidate Ortiz claimed House District 36 seat with 102 votes over Republican candidate Chere Klein. Klein conceded the race to Ortiz after last Friday's vote count.

"Joining the House Democratic Caucus is the right decision for District 33," said Rep. Ortiz today. "Unlike the House Majority, the House Democratic Caucus does not bind its members to vote a certain way and as an independent member of the Legislature that's important to me and the voters who chose to send me to Juneau. I will not be bound by party distinctions and pledge to work in a bi-partisan manner with all members of the Legislature and the new administration of Governor Elect Bill Walker."

During the campaign, Ortiz stated on his website, "My 'party' will be the good people of Ketchikan, Saxman, Wrangell, Metlakatla, Hydaburg, Hyder, and Loring, Alaska. Government by the people, for the people, is still a simple, but revolutionary concept."

"Rep. Ortiz's experience as a classroom teacher will be of great value to our caucus as we work to address a growing list of challenges facing the State of Alaska including how best to fund and improve our vital public education system," said Minority Leader Chris Tuck. "I believe the addition of Representatives Claman, Wool and Ortiz will bring new life and energy to our Caucus as we work with the administration to set a new path forward for Alaska."

Ortiz will serve as a standing member on the following committees: Community and Regional Affairs; Transportation; Economic Development, Trade & Tourism; and Fisheries. - More...
Wednesday PM - November 19, 2014

Southeast Alaska: 2014 Unit 2 Wolf Harvest Quota Announced - This week, biologists with the Alaska Department of Fish and Game, in cooperation with the US Forest Service, announce the Unit 2 wolf harvest for regulatory year 2014 will be 25 wolves. Game Management Unit 2, includes Prince of Wales and a series of small adjacent islands.

The Alaska Department of Fish and Game currently manages Unit 2 wolves for an annual harvest that should not exceed 30% of the unit wide, preseason estimated population. The most recent estimate from research conducted in fall 2013 resulted in 221 wolves with a range of 130-378. The harvest quota of 25 wolves is based on 20% of the low end of the 2013 estimated population range.

The Alaska Department of Fish and Game conducted a series of public meetings during spring and fall of 2014, in the communities of Craig, Thorne Bay and Coffman Cove to address management actions with local trappers and community members. According to the Alaska Department of Fish and Game, the current conservative approach is widely supported by the local trapping community. - More...
Wednesday PM - November 19, 2014

The offshore radioactivity reported this month came from water samples collected and sent to Buesseler's lab for analysis in August by a group of volunteers on the research vessel Point Sur sailing between Dutch Harbor, Alaska, and Eureka, California.
(Courtesy of Curtis Colins)

Alaska - West Coast: Fukushima Radioactivity Detected Off Pacific Coast; Judged Harmless - Monitoring efforts along the Pacific Coast of the U.S. and Canada have detected the presence of small amounts of radioactivity from the 2011 Fukushima Dai-ichi Nuclear Power Plant accident 100 miles due west of Eureka, California, but the radiation levels are minuscule and do not pose a threat, researchers say. Scientists at the Woods Hole Oceanographic Institution (WHOI) found the trace amounts of telltale radioactive compounds as part of their ongoing monitoring of natural and human sources of radioactivity in the ocean.

In the aftermath of the 2011 tsunami off Japan, the Fukushima Dai-ichi Nuclear Power Plant released cesium-134 and other radioactive elements into the ocean at unprecedented levels. Since then, the radioactive plume has traveled east across the Pacific, propelled largely by ocean currents and being diluted along the way. At their highest near the damaged nuclear power plant in 2011, radioactivity levels peaked at more than 10 million times the levels recently detected near North America.

"We detected cesium-134, a contaminant from Fukushima, off the northern California coast. The levels are only detectable by sophisticated equipment able to discern minute quantities of radioactivity," said Ken Buesseler, a WHOI marine chemist, who is leading the monitoring effort. "Most people don't realize that there was already cesium in Pacific waters prior to Fukushima, but only the cesium-137 isotope. Cesium-137 undergoes radioactive decay with a 30-year half-life and was introduced to the environment during atmospheric weapons testing in the 1950s and '60s. Along with cesium-137, we detected cesium-134 – which also does not occur naturally in the environment and has a half-life of just two years. Therefore the only source of this cesium-134 in the Pacific today is from Fukushima."

The amount of cesium-134 reported in these new offshore data is less than 2 Becquerels per cubic meter (the number of decay events per second per 260 gallons of water). This Fukushima-derived cesium is far below where one might expect any measurable risk to human health or marine life, according to international health agencies. And it is more than 1000 times lower than acceptable limits in drinking water set by US EPA. - More...
Wednesday PM - November 19, 2014


Alaska - Nationwide: Groundbreaking Study Documents How Courts Are Impeding Fair Disclosure in Criminal Cases - A major study released Monday, Material Indifference: How Courts Are Impeding Fair Disclosure in Criminal Cases, revealed that in courtrooms across the nation, accused persons are convicted without ever having seen information that was favorable to their defense.

U. S. Senator Lisa Murkowski (R-AK) offered her observations upon the release of the study conducted by the University of Santa Clara Law School and the National Association of Criminal Defense Lawyers showing that legal mischief – like that seen in the Ted Stevens trial – continues to be a reality in courtrooms nationwide. (Tuesday, November 18th, 2014, would have been Senator Ted Stevens 91st birthday.)

In a prepared statement Murkowski said, "Though Attorney General Eric Holder threw Ted Stevens' guilty verdict out of court because Department of Justice attorneys played 'hide the football' with evidence that could have helped his case, he only dealt with the symptom and allowed the problem to linger among the legal ranks. I hope that his successor will truly commit to uprooting this issue that is undercutting Americans' faith in the judicial branch." Murkowski plans to re-introduce her bipartisan Fairness in Disclosure of Evidence Act in the next Congressional session. "We can no longer allow the government to have a finger on the scales of justice, tipping it in its favor," said Murkowski.

"This groundbreaking study documents one of the major problems facing the nation's criminal justice system today: the failure to ensure full, fair and timely disclosure of information favorable to an accused person in a criminal action. It is a significant step towards achieving the vital reforms necessary to guarantee a fair trial for every accused person," NACDL President Theodore Simon said.

Over 50 years ago, in Brady v. Maryland, the Supreme Court declared that failure to disclose favorable information violates the constitution when that information is material. This guarantee, however, is frequently unmet. In courtrooms across the nation, accused persons are convicted without ever having seen information that was favorable to their defense. The frequency with which this occurs and the role it plays in wrongful convictions prompted NACDL and the VERITAS Initiative to undertake an unprecedented study of Brady claims litigated in federal courts over a five-year period. The study asked: What role does judicial review play in the disclosure of favorable information to accused? The results revealed a troubling answer—the judiciary is impeding fair disclosure in criminal cases and, in doing so, encouraging prosecutors to disclose as little favorable information as possible.

The study's findings are extensive and dramatic including, for example:- More...
Wednesday PM - November 19, 2014




Alaska: Southern Beaufort Sea Polar Bear Population Declined in the 2000s - In a new polar bear study published Monday, scientists from the United States and Canada found that during the first decade of the 21st century, the number of polar bears in the southern Beaufort Sea experienced a sharp decline of approximately 40 percent.

Male polar bear approaches biologists. Beaufort Sea, Alaska - 2005
By Steven C. Amstrup, USGS

The scientists, led by researchers at the U.S. Geological Survey, found that survival of adult bears and cubs was especially low from 2004 to 2006, when most of the decline occurred.

"Of the 80 cubs observed in Alaska from 2004 to 2007, only 2 are known to have survived," said Jeff Bromaghin, USGS research statistician and lead author of the study.

Survival of adults and cubs began to improve in 2007 and the population stabilized at approximately 900 bears in 2010, the last year of the study. However, the survival of juvenile bears declined throughout the 10-year study period (2001-2010), suggesting that conditions remained unfavorable for young bears newly separated from their mothers.

Scientists suspect that limited access to seals during both summer and winter contributed to low survival during this period. Although some bears in this population now come onshore during the autumn open water period, most stay with the sea ice as it retreats north into the Arctic Basin and far from shore where few seals are thought to occur. Similarly, the thinning and increasingly mobile winter ice is susceptible to breaking up and rafting, which can create rough and jumbled ice conditions that may make it harder for polar bears to capture seals. However, other potential causes, such as low seal abundance, could not be ruled out. - More...
Wednesday PM - November 19, 2014


Alaska: Nome aims to become first US city to tax churches - The Nome City Council is moving forward with a plan to repeal sales tax exemptions for local churches and nonprofits in an effort to increase city coffers.

A recent article by KNOM.org reports that with the city budget projected to run a deficit, the council plans to move forward with an ordinance to remove sales tax exemptions from more than 40 local nonprofits including St. Joseph Catholic Church and 10 other churches. The city estimates the move will bring it an added $300,000.

If the proposal passes, Nome would force its churches to pay sales taxes.

Historically churches have largely been exempt from most forms of taxation, including most state and municipal sales taxes, state property taxes and federal income taxes. This comes in part due to the determination that churches serve their communities, believers and non-believers alike through homeless shelters, soup kitchens and myriad other outreaches.

In Alaska there is no state sales tax. But in states that do impose a sales tax, most exempt churches by allowing them to show an exemption certificate to the seller upon purchasing goods. - More...
Wednesday PM - November 19, 2014

Columns - Commentary

JEFF LUND: Seeing for myself - Reputations, like stereotypes, are based on some sort of truth or at least repeated observations.

I didn't want to believe that deer hunting on Prince of Wales was so much better than Revilla and Gravina though that seems to be the popular opinion.

My buddy Zack and I decided to see for ourselves, but after seven hours of hiking, walking and driving we ended up meeting his fiancee Raquelle at a restaurant for dinner. There was talk about enlisting the help of a spy drone to assist us locate deer. This was of course dismissed on moral, legal and ethical principles. - More...
Wednesday PM - November 19, 2014

DANNY TYREE: Net Neutrality, Pet Neutrality, Whatever - Usually when a burning issue arises, I feel compelled to squeeze every last drop of my own phrasing, logic and wit into this limited space.

One would think that would be the case with President Obama's recent campaign to treat broadband companies as common carriers and protect the consumer from "slow lanes," power-mad monopolies and a trampling of the traditions that have made the internet such a success.

Instead, I've graciously chosen to dip into my mailbag at random and share with you a letter from one of my anonymous readers. Here goes: - More...
Wednesday PM - November 19, 2014

TOM PURCELL: I've Been Stupid, but Not THAT Stupid! - I've done my fair share of stupid things over my life.

When I was 5, my father told me to stop jumping around the bathtub, but I ignored him. I slipped and hit my head on a ceramic soap dish, which busted into a dozen pieces. I should have been hurt, but my hard, dense noggin didn't even sustain a bruise.

Over the years, I clogged a toilet with an apple core, shattered a picture window with a baseball and hit a golf ball through a neighbor's window (I fled, was later apprehended, and had to mow a lot of lawns to pay my father back for the cost of a new window). - More...
Wednesday PM - November 19, 2014

Political Cartoon: Stupid voters
By John Cole ©2014, The Scranton Times-Tribune
Distributed to subscribers for publication by Cagle Cartoons, Inc.




Real Time U.S. Debt Clock
http://www.usdebtclock.org/

U.S. Inflation Calculator
Easily calculate the buying power of the US dollar & inflation rate from 1913-2014

U.S. Energy Info. Admin.
Heating Oil & Propane Update

Public Service Announcements
Public Meetings & Info

KGB Animal Protection

Ketchikan Borough Assembly

Live video stream of current meeting
Archived videos
Agenda and Information Packets
Assembly Meeting Minutes
Borough Records
Calendar

Ketchikan Planning Commission

Live video stream of current meeting
Agenda, Information Packets & Minutes

Ketchikan City Council

View a Video of Meeting
Agenda & Information Packets

Ketchikan School Board

Live video stream of current meeting
Agenda & Information Packets


Gravina Access Project SEIS Alternatives Development

Gravina Access Website

Police Blotters

AK Troopers Daily Dispatch
Ketchikan Police Reports
Juneau Police Reports

Ketchikan

Jobs
Today's Forecast
Satellite
Today's Weather Images
Marine Forecasts
AK Weathercams
Ketchikan Weather Data
Current AK Weather Map




CLASSIFIEDS' CATEGORIES

Announcements
Help Wanted
Job Wanted
For Sale / Free Stuff
Garage Sales
Homes / Apts/ Property
Pets
Wanted
Lost & Found
Publish Your Ad

Front Page Archives
Letter Archives
October - November 2014

| | | | | | | |
| --- | --- | --- | --- | --- | --- | --- |
| S | M | T | W | T | F | S |
| | | 30 | 01 | 02 | 03 | 04 |
| 05 | 06 | 07 | 08 | 09 | 10 | 11 |
| 12 | 13 | 14 | 15 | 16 | 17 | 18 |
| 19 | 20 | 21 | 22 | 23 | 24 | 25 |
| 26 | 27 | 28 | 29 | 30 | 31 | 01 |
| 02 | 03 | 04 | 05 | 06 | 07 | 08 |
| 09 | 10 | 11 | 12 | 13 | 14 | 15 |
| 16 | 17 | 18 | 19 | | | |

More Front Page Archives & Letters


Viewpoints
Commentary
Opinions/Letters
Basic Rules &
Freedom of Speech

Questions, please contact the editor at editor@sitnews.us or call 617-9696
Sitnews reserves the right to edit.

Time to Continue Moving Alaska Forward After Election By U.S. Senator Mark Begich - The election is over and the dust has settled. I congratulate Dan Sullivan. He and I disagreed on many issues, but now he is senator and it is time to move forward to address Alaska's needs. - More...
Wednesday PM - November 19, 2014

Embrace Challenges, Rewards of Being an Arctic Nation By U.S. Senator Lisa Murkowski - As Alaskans and the rest of America emerge from their election bunkers and turn on their televisions again, we are faced with another pressing issue of lasting importance: making the Arctic a national and international priority in a manner that benefits those who live in the far north. Five months from now, in April 2015, the United States will assume the chair of the Arctic Council, the intergovernmental forum among the eight nations with territory inside the Arctic Circle and that includes active participation of the Arctic indigenous groups, with 'observer nations' that range from Italy to South Korea. Having the Chair through 2017 means that the United States will have the opportunity to focus the world's attention on our priorities for the Arctic. - More...
Wednesday PM - November 19, 2014

Is Ketchikan a haven for Filipinos focused on getting the most? By Joey Garcia - Is it worth for Ketchikan authorities to take a cue for an investigation on a "quid pro quo" stance of the INS in allowing marriage as the bridge of qualifying for a green card, thus US citizenship, if the price is right. The USINS should start investigation if the age difference in marriage is a bridge in acquiring green cards and US citizenship under the "quid pro quo" silent gimmick of fish processors, or businessman, or actors in their face off campaign to marry a woman twice or thrice their age with a concept of an offer no man can resist the offer of the a la Marilyn Monroe body and looks which has been noted going on for several years in the offering. - More...
Wednesday PM - November 19, 2014

Gas Prices By Walt Hoefer - When did the gas price in Ketchikan ever fall below $4.00? We get up there every year. It's ALWAYS the highest price anywhere, even Fairbanks. I was in Phoenix last week: $2.61/ gal. Here in Deming, NM it's $2.71. - More...
Wednesday PM - November 19, 2014

Ketchikan Homeless Shelter Annual Food Drive By Gary Boatwright - The Ketchikan Homeless Shelter (PATH) is conducting its annual food. Collection boxes will be at local grocery stores or donations can be dropped off at the Shelter at 628 Park Avenue (across from the American Legion).- More...
Wednesday PM - November 12, 2014

First City Players By Robert Holston - We attended Les Miserables last night [Saturday]. No. You did not just "Pull it off." That would be a gross understatement. YOU pushed it over the edge. A milestone performance. A huge feather in the cap of Fist City Players that is adorned with a now 50 year history of memorable performances. Grading this performance is easy. Remembering all the components... maybe not so easy. Where to begin! - More...
Wednesday PM - November 12, 2014

Ferry cost projection By A. M. Johnson - I trust that you have read the article in the Ketchikan Daily News recently regarding the new U.S.Coast Guard recovery search and rescue boats that cost by their numbers, $2 million each. Now I ask you, take a look at this used Cat boat and if you recall some of the details on the USCG boats square those to this rig with the asking price. How can there be way over $1.1/5 million difference in performance, equipment, and such even this being a "used" example. - More...
Wednesday PM - November 12, 2014

Transboundary mines will affect the Unuk, Stikine and Taku By Victoria McDonald - Southeast Alaskans have every reason to be alarmed at the Mt Polley tailing dam failure on August 4, despite what Bill Bennett, Ministry of Energy and Mines in B.C., tells Alaskans. Speaking recently in Anchorage, Bennett reported that the tailings dam failure was an unusual occurrence, which is questionable. - More...
Wednesday PM - November 12, 2014

Israeli / Palestinian Peace Impossible By Donald A. Moskowitz - J Street, a national organization, promotes a peace agenda for the Israelis and Palestinians. It believes a final status agreement between the Israelis and Palestinians embodying a two state solution will guarantee peace in the region, but this is sheer naïve folly. - More...
Wednesday PM - November 12, 2014

Fuel Prices By Robert K. Rice- There is a web page to contact the U.S. Attorney General's office regarding the possibility and/or probability of gas price fixing here in Ketchikan. - More...
Wednesday PM - November 12, 2014

Mining forums in Southeast Alaska By Victoria McDonald - Thanks to the United Tribal Transboundary Mining Work Group and Salmon Beyond Borders for the forum held last Thursday in the Discovery Center. Carrie James and Rob Sanderson of KIC, John Morris Sr, Trout Unlimited, Rivers Without Borders, and SEACC organized meetings in Wrangell, Petersburg, Sitka, Juneau, and Ketchikan. The USFS Discovery Center and local volunteers contributed for the Ketchikan presentation. Approximately 70 people attended, as a mining engineer and fish biologist presented information on transboundary mines threatening the Unuk in Misty Fjords, Stikine and Taku rivers. - More...
Saturday AM - November 08, 2014

GASOLINE: $2.65 A GALLON AND FALLING By David G Hanger - Free enterprise and the great American way are wonderful things, so it really is too bad that folks in Ketchikan don't get any of it; but instead get price gouging, price fixing, and exclusive monopolistic practice; and a bunch of dud (bought and paid for???) politicians who have no leadership skills at all. They are happy to blow your dough sky high, but anything involving saving their community money is beyond any possibility of their contemplation. - More...
Saturday AM - November 08, 2014

Mental Hygiene By Emily Chapel - We all know to brush our teeth, but how is our mental hygiene? The Ketchikan Wellness Coalition (KWC) recently received a grant from the State of Alaska to improve the behavioral health conditions in the Ketchikan area by addressing one of the following: substance abuse, suicide, or mental health. To do this, the KWC will be gathering data, hosting data work groups and action planning groups, all in an effort to come up with practices and policies that could improve the overall behavioral health environment in our area. - More...
Saturday AM - November 08, 2014

Thank you By A.M. Johnson - I do not know Ms. Tina Singer. I do recognize the correcting of a wrong to a right. A lost art of civil decorum is the ability of making apologies. - More...
Monday PM - November 03, 2014

RE: Going too far By Tina Singer - In regards to my last letter, this morning I received a call from both my landlord and Chere Klein. Apparently my landlord had told someone in the Klein campaign that it was ok to post on all her rentals - not realizing that neither tenant in this particular duplex did not want political signs posted here. - More...
Sunday - November 02, 2014

Gas prices in Ketchikan By Jesse Kvale - Have you been watching the prices of gas? Three weeks ago in New Mexico, gas was at $2.89 a gallon. Today in areas of Washington it's $2.78 a gallon. It's as high as $3.00 in some areas. - More...
Saturday PM - November 01, 2014

Trans Boundary Mines and SE Alaska Fishing. By Joe Mehrkens - On October 24th a public forum was held on the potential impacts to the SE Alaska fishing industry from new large mines in British Columbia. This is not the same old battle between greenies and boomers over development. It is a large, growing problem where no institutional mechanisms exist to insure environmental safeguards or any means to compensate third parties for potential damages. - More...
Saturday PM - November 01, 2014

STOP USING THE R WORD! SPREAD THE WORD END THE R WORD! By Janalee Minnich Gage - So the other morning, either a Saturday or a Sunday I was lying in bed, thinking I don't have to move. What I nice change since I have been going, going, and going. Working on my show, Look, See, Hear, & Listen and all the amazing things that have come from it has been both rewarding and exhausting. I am trying not to forget anything or anyone who has wanted to be a part of it or help. So again I was lying there when I heard the neighborhood kids playing and arguing like they do every weekend when it's nice out. - More...
Saturday PM - November 01, 2014

Webmail your letter or
Email Your Letter To: editor@sitnews.us

---

Articles & photographs that appear in SitNews may be protected by copyright and may not be reprinted or redistributed without written permission from and payment of required fees to the proper sources.

E-mail your news & photos to editor@sitnews.us

Photographers choosing to submit photographs for publication to SitNews are in doing so, granting their permission for publication and for archiving. SitNews does not sell photographs. All requests for purchasing a photograph will be emailed to the photographer.

The Local Paper is now available online.
Click here for this week's printed edition.