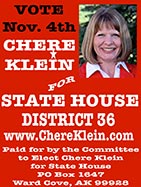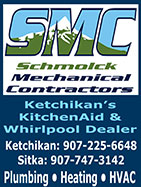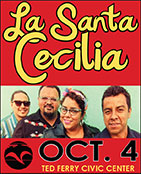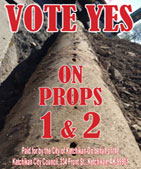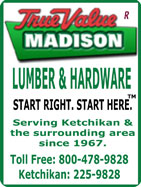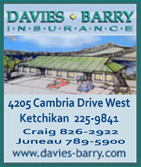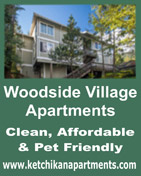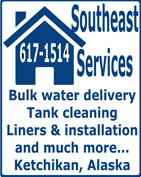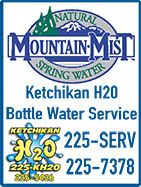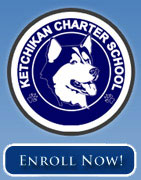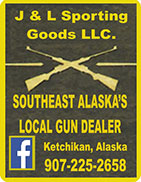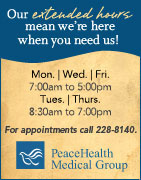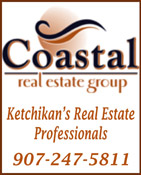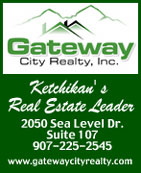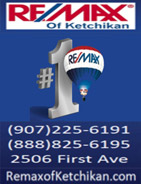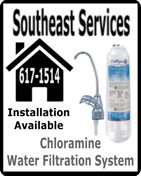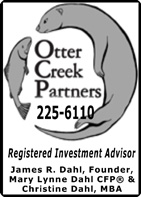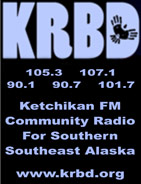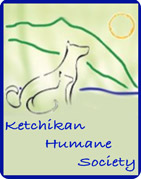 Contact


Call 617-9696


Webmail Letters


News Tips


Copyright Info


Archives
Quick News Search


Alaska


Ketchikan


SE Alaska


Alaska News Links
Columns - Articles


Dave Kiffer


Fish Factor


Money Matters
Historical Ketchikan


June Allen


Dave Kiffer


Louise B. Harrington
Ketchikan Arts & Events


Ketchikan Arts


Ketchikan Museums


KTN Public Library
Sports


Ketchikan Links
Public Records


FAA Accident Reports


NTSB Accident Reports


Court Calendar


Court Records Search


Wanted: Absconders


Sex Offender Reg.


Public Notices
Weather, Webcams


Today's Forecast


KTN Weather Data


AK Weather Map


AK Weathercams


AK Earthquakes

TV Guide


Ketchikan
Ketchikan Phone Book


Yellow Pages


White Pages
Government Links


Local Government


State & National

Mountain Jump
Keri Thomas, Ciara Northrup, Nicole Cyr, 3 friends from the Kayhi dance team hiked from the Library over the mountain to Carlanna Lake. These friends enjoy doing dance moves wherever they can!
Front Page Photo By LAURIE NORTHRUP ©2014
(Please respect the rights of photographers, never republish or copy
without permission and/or payment of required fees.)

Alaska: 33rd Permanent Fund Dividend
is $1,884 - Governor Sean Parnell announced this morning that the 2014 Permanent Fund Dividend (PFD) will be $1,884.00. The first dividends will be paid on October 2, when approximately 510,731 applicants will receive a direct deposit into their bank account, and 88,186 will be mailed a check. Paper checks will enter the U.S. mail system on October 2 from Juneau.

Alaska Governor Sean Parnell announced the amount of the 2014 PFD this Wednesday morning.
Photo courtesy Office of the Governor

674,538 Alaskans applied for the 2014 dividend this year – an increase of approximately 1,587 applications from 2013.

More than $944.4 million will be directly deposited into Alaskans' bank accounts this year, with a total distribution, including checks, of $1.1 billion. Beginning October 2, and continuing monthly thereafter, applications that become eligible will be paid either by check or direct deposit.

Alaskans wondering about their application status may use the "myPFDinfo" online portal. It is a quick and easy way to review current and prior year application information. To use this feature, applicants should visit pfd.alaska.gov and click on the blue "myPFDinfo" button. To log in, applicants will need an Alaska driver's license, Alaska ID, or myAlaska credentials.

The Pick.Click.Give. program had 26,850 applicants go online and pledge 44,693 individual charitable contributions, amounting to approximately $2.8 million, the highest totals since the program began six years ago. 511 nonprofit organizations benefited from the voluntary program this year.

The fund has recovered from the losses of 2009. Following the Great Recession, on June 30, 2009, the fund had a balance of $29.9 billion. By June 30, 2014, the corporation had rebuilt and grown the fund to $51.2 billion – a 71% increase. - More...
Wednesday PM - September 17, 2014

Southeast Alaska: Southeast Conference Releases Annual Economic Report - Southeast Conference's annual regional economic publication - Southeast Alaska by the Numbers 2014 - was released on September 16th at Southeast Conference's Wrangell conference. The publication was developed by Rain Coast Data.

This year the report provides a one-year snapshot of regional economic and socioeconomic trends. It shows that while the economy of Southeast Alaska has been in an expansion phase since 2008, in 2013 that growth leveled off. The 12-page overview provides analysis on demographics, employment, and earnings; the maritime, visitor, seafood, mining, timber, and health care industries; along with public sector developments.

In 2013 - despite the fact that the region only grew by 19 people - Southeast Alaska reached a new record population of 74,382. The labor force also increase by only 19 jobs - to 46,015 jobs. Unlike last year, in which nearly every sector showed workforce gains, analysis of 2013 shows an equal mix of gains and losses. - More...
Wednesday PM - September 17, 2014

Southeast Alaska: The Arts Economy of Southeast Alaska 2014 Study Released - Southeast Conference released another study today - The Arts Economy of Southeast Alaska. This study summarizes arts employment and wage data, as well as presenting the findings of The Economic Impact of Arts in Southeast Alaska Survey, which was taken by more than 600 artists and art organizations across the region. The publication and survey were developed by consultant Rain Coast Data.

The study found that the arts economy is nearly three times as larger in Southeast Alaska than in the US as a whole, and is an important driver of the regional economy. The strong Southeast Alaska arts sector is an economic asset that stimulates business activity, generates tourism revenue, attracts and retains people to our region, and boosts quality of life.

Key findings from the study, were presented at Southeast Conference's Wrangell symposium:

• In 2013 there were an estimated 2,340 artists across Southeast Alaska that generated some level of income through arts endeavors (including full and part-time artists).

• The direct economic impact of the arts was $57.8 million in Southeast Alaska last year. This figure includes the direct expenditures of artists, arts organizations and audience members on art-focused activities in 2013.

* In 2013, regional art organizations staged 1,830 events and performance. These events required the use of 5,800 volunteers, 12,330 artists, and drew 340,000 audience members and attendees.

* Regional artists earned $29.9 million in revenue in 2013. To put this in context, in terms of workforce earnings, the arts sector is nearly twice of the size of the regional timber industry.

* On average, independent regional artists derive 23% of their annual income from arts, and 9% depend entirely on art earnings for a living.

* Art earnings play a more significant role for Northwest Coast artists. Twice as many - 18% - report getting all of their income through art activities; and the average net profit of Alaska Native artists is 64% higher than for Southeast Alaska independent artists as a whole. - More...
Wednesday PM - September 17, 2014




Southeast Alaska:

Committee Charts a Path for Developing Recommendations for Forest Management on the Tongass - The Tongass Advisory Committee (TAC) met last week to continue developing recommendations to advise the Secretary of Agriculture on transitioning the Tongass National Forest to primarily young-growth forest management. During the first half of the three day meeting, the Committee discussed the fundamentals of young-growth management. Local resource experts from the Forest Service and the Alaska Department of Natural Resources provided detailed presentations on the overall condition and location of young-growth on the Forest, the key components of the Plan Amendment process, and factors to consider with regards to operability and management of young-growth harvest. These presentations led to robust discussions on opportunities and challenges with transitioning to young-growth.

The Committee continued to work effectively and efficiently as a team. Designated Federal Official (DFO), Jason Anderson, expressed a theme common among the group, "I am always impressed by the candor and respect that the Committee members display between interest groups, and the listening that goes on within the group. I have very high hopes for the products that the Committee will ultimately bring forward as recommendations." The products could come forward sooner than originally planned – the Committee agreed upon the goal of submitting their initial recommendations by January 2015. Following this preliminary advice, the Committee will continue to grapple with other important issues facing the Tongass.

To tackle the key issues confronted by the TAC, the group determined the need for developing three working groups, or subcommittees, which will consider where the future young-growth land base might be, how it might be harvested, and the overall purpose of a young-growth forest management strategy, all of which will result in possible components for the Plan Amendment. The DFO officially established the groups, which met during the second half of the meeting, developing some of the key questions for the Committee to discuss as they work toward their final recommendations. The members exemplified their dedication to the task at hand with a willingness to continue work between meetings in their work groups, ultimately bringing forth their findings for deliberation by the full Committee at the next meeting. - More...
Wednesday PM - September 17, 2014


Columns - Commentary

RON PAUL: Will The Swiss Vote to Get Their Gold Back? - On November 30th, voters in Switzerland will head to the polls to vote in a referendum on gold. On the ballot is a measure to prohibit the Swiss National Bank (SNB) from further gold sales, to repatriate Swiss-owned gold to Switzerland, and to mandate that gold make up at least 20 percent of the SNB's assets. Arising from popular sentiment similar to movements in the United States, Germany, and the Netherlands, this referendum is an attempt to bring more oversight and accountability to the SNB, Switzerland's central bank.

The Swiss referendum is driven by an undercurrent of dissatisfaction with the conduct not only of Swiss monetary policy, but also of Swiss banking policy. Switzerland may be a small nation, but it is a nation proud of its independence and its history of standing up to tyranny. The famous legend of William Tell embodies the essence of the Swiss national character. But no tyrannical regime in history has bullied Switzerland as much as the United States government has in recent years.

The Swiss tradition of bank secrecy is legendary. The reality, however, is that Swiss bank secrecy is dead. Countries such as the United States have been unwilling to keep government spending in check, but they are running out of ways to fund that spending. Further taxation of their populations is politically difficult, massive issuance of government debt has saturated bond markets, and so the easy target is smaller countries such as Switzerland which have gained the reputation of being "tax havens." Remember that tax haven is just a term for a country that allows people to keep more of their own money than the US or EU does, and doesn't attempt to plunder either its citizens or its foreign account-holders. But the past several years have seen a concerted attempt by the US and EU to crack down on these smaller countries, using their enormous financial clout to compel them to hand over account details so that they can extract more tax revenue.

The US has used its court system to extort money from Switzerland, fining the US subsidiaries of Swiss banks for allegedly sheltering US taxpayers and allowing them to keep their accounts and earnings hidden from US tax authorities. EU countries such as Germany have even gone so far as to purchase account information stolen from Swiss banks by unscrupulous bank employees. And with the recent implementation of the Foreign Account Tax Compliance Act (FATCA), Swiss banks will now be forced to divulge to the IRS all the information they have about customers liable to pay US taxes. - More...
Wednesday PM - September 17, 2014

Political Cartoon: Ebola, Stay Out!
By Bob Englehart ©2014, The Hartford Courant
Distributed to subscribers for publication by Cagle Cartoons, Inc.





Real Time U.S. Debt Clock
http://www.usdebtclock.org/

U.S. Inflation Calculator
Easily calculate the buying power of the US dollar & inflation rate from 1913-2014

U.S. Energy Info. Admin.
Heating Oil & Propane Update

Public Service Announcements
Public Meetings & Info

KGB Animal Protection

Ketchikan Borough Assembly

Live video stream of current meeting
Archived videos
Agenda and Information Packets
Assembly Meeting Minutes
Borough Records
Calendar

Ketchikan Planning Commission

Live video stream of current meeting
Agenda, Information Packets & Minutes

Ketchikan City Council

View a Video of Meeting
Agenda & Information Packets

Ketchikan School Board

Live video stream of current meeting
Agenda & Information Packets


Gravina Access Project SEIS Alternatives Development

Gravina Access Website

Police Blotters

AK Troopers Daily Dispatch
Ketchikan Police Reports
Juneau Police Reports

Ketchikan

Jobs
Today's Forecast
Satellite
Today's Weather Images
Marine Forecasts
AK Weathercams
Ketchikan Weather Data
Current AK Weather Map




CLASSIFIEDS' CATEGORIES

Announcements
Help Wanted
For Sale / Free Stuff
Garage Sales
Homes / Apts/ Property
Pets
Wanted
Lost & Found
Happy Birthday, etc.
Publish Your Ad

Front Page Archives
Letter Archives
July - Sept. 2014

| | | | | | | |
| --- | --- | --- | --- | --- | --- | --- |
| S | M | T | W | T | F | S |
| | | 01 | 02 | 03 | 04 | 05 |
| 06 | 07 | 08 | 09 | 10 | 11 | 12 |
| 13 | 14 | 15 | 16 | 17 | 18 | 19 |
| 20 | 21 | 22 | 23 | 24 | 25 | 26 |
| 27 | 28 | 29 | 30 | 31 | 01 | 02 |
| 03 | 04 | 05 | 06 | 07 | 08 | 09 |
| 10 | 11 | 12 | 13 | 14 | 15 | 16 |
| 17 | 18 | 19 | 20 | 21 | 22 | 23 |
| 24 | 25 | 26 | 27 | 28 | 29 | 30 |
| 31 | 01 | 02 | 03 | 04 | 05 | 06 |
| 07 | 08 | 09 | 10 | 11 | 12 | 13 |
| 14 | 15 | 16 | 17 | | | |

More Front Page Archives & Letters


Viewpoints
Commentary
Opinions/Letters
Basic Rules &
Freedom of Speech

Questions, please contact the editor at editor@sitnews.us or call 617-9696
Sitnews reserves the right to edit.

Forest Service's Young-growth Timber Transition Plan is Flawed By George Woodbury - The Forest Service wants to compel a rapid transition to harvesting only young-growth timber, but political aspirations don't necessarily make good economic sense. - More...
Thursday AM - September 18, 2014

"NO" on Ballot Measure 2: Legalization of Marijuana in AK By Glenn J. Brown - I write regarding the upcoming Ballot Measure 2 proposing the legalization (decriminalization) of marijuana in Alaska. As a citizen of a free country, I have little interest in telling people what they 'can and can't do' to themselves. Freedom includes the right to choose to make your own decisions, even bad ones. - More...
Thursday AM - September 18, 2014

Proud of Senator Begich By Margaret Duggan - It's come to my attention that attacks about Senator Mark Begich's record as Anchorage's mayor are running in ads across the state. I'm writing to set the record straight and share my personal experience of working with Senator Mark Begich when he was Mayor. - More...
Thursday AM - September 18, 2014

Pro Begich By Ann Stephenson - How can a candidate say he is an Alaskan and wants to support Alaskans, when he won't even meet with Alaskans to debate/discuss the bread and butter issues that affect them every working day? Did Dan Sullivan decide to attend the fishing debate only after he got wide-spread criticism? Did he have to be told just how important the fishing industry is to Alaska? From the get-go this debate should have been a priority, not an afterthought. Whether it's Dan Sullivan or Don Young or Gov. Parnell, skipping debates is an arrogant affront to our election process in the state and a slap in the face to voters. Do they think they can buy our votes and trust without explaining their positions, without listening to Alaskans' concerns for today and the future? - More...
Thursday AM - September 18, 2014

Senator Begich Cares By Harold B. Sager - In June, 2013, I was diagnosed with prostate cancer. My cancer doctor wrote a prescription for a portable wheelchair to use during my 48 days of radiation treatments. A detached hamstring didn't help any trying to walk down the long hallway. When I presented the prescription to a local supplier that I normally use, a lady said that Medicare would not accept it because there wasn't enough "verbage" - a word that confused me... - More...
Thursday AM - September 18, 2014

Rules by which congress operates must be changed By Glen E Terrell - I wanted to write today highlighting the most impressive aspects of the FairTax, urge you to learn more about it and then become an active supporter of adoption of the FairTax. It's a national sales tax that would REPLACE the current income tax and abolish the IRS within three years. Its adoption would usher in a period of economic growth and individual prosperity that no living American has ever experienced. But frankly, it doesn't have the proverbial "snow balls' chance in hell" of being adopted. Our thoroughly corrupt congress, both republicans and democrats, are drunk on the power they have through the income tax and IRS. Yes, the income tax and IRS are dearly beloved by Ds and Rs alike. They WILL NEVER VOTE to replace the income tax or abolish the IRS. - More...
Thursday AM - September 18, 2014

RE: Fair Tax By Stephen C. Eldridge - Bless his heart, Mr. Comino has lived over 90 years and is in good physical health, and we thank him for his service as a veteran. He won't disclose how (or what) his training or expertise is relevant to taxation and finance, but from his comments, these are obviously NOT his strengths. - More...
Thursday AM - September 18, 2014

Obamacare: The "Unaffordable" Care Act's Impact On Alaskans And Small Businesses By DeAnn E. Karlson and Terie Hicks - We are now seeing how detrimental the "Affordable Care Act", (also called "Obamacare") is to small businesses and individuals throughout Alaska. The intent was admirable - provide access to affordable health insurance. However, that was not accomplished. Premiums have skyrocketed. Deductibles and out of pocket maximums are higher than ever. - More...
Monday PM - September 15, 2014

Alaska's Fisheries By U.S. Senator Mark Begich - Alaska's U.S. Senator has to understand the unique needs of our coastal communities and the vital role commercial, subsistence and recreational fishing play in our economy and our culture. As chair of the Senate Fisheries and the Coast Guard Subcommittee, I work to listen to and represent the needs of Alaska fishermen. I am honored to have the endorsement of United Fishermen of Alaska because of this work. - More...
Monday PM - September 15, 2014

Water / Sewer Bond Vote By Rodney Dial - Ketchikan City Residents; On October 7th, you will be asked to vote on approving 10 million in bonds to repair city water and sewer infrastructure. A few things you should consider: - More...
Monday PM - September 15, 2014

US Fish & Wildlife Service Building By Chris Elliott - 624 Mill Street. Have you taken a good look at it? The home of the U.S. Fish & Wildlife Service, it crouches like a filthy rodent behind the new fire station and fronts on Thomas Basin. Thousands of tourists stroll by it every day during the cruise season. You can see it clearly from the dining room of Cape Fox, and it's not a pretty sight. - More...
Monday PM - September 15, 2014

WARNING ALERT!!! BEWARE OF THE 1099K IRS AUDIT, COUNT YOUR INVENTORY PRECISELY By David G Hanger - Some of you have already experienced a 1099K, or Form 14420, audit. In two years my firm has dealt with more 1099K audits than field audits since 1989. Form 1099K is the IRS form invented only about four years ago that informs merchants how much their credit card sales have been annually. For a year or two there was a line on IRS forms for posting the 1099K amounts that was not even used; then a posting was expected, and in relatively short order we all discovered how this new tidbit of information was going to be used by the IRS. - More...
Monday PM - September 15, 2014

Pro Walker & Mallott By Ann Graham Radford - I have lived in Alaska for 58 years and have seen many changes. I have always been a staunch, rather conservative Republican so it is no surprise that people are asking me if I still support Bill Walker for governor with the change of his running mate. - More...
Monday PM - September 15, 2014

Re-elect Senator Begich By Michael Baines - As a lifelong Alaskan with experience in many Alaskan fisheries - including personal and charter sport fishing, hand and power trolling, seining, gill netting, subsistence salmon and halibut fishing, commercial halibut fishing, factory long lining, and crabbing, I am appalled by GOP senate candidate Dan Sullivan's complete lack of respect for Alaska's largest industry. - More...
Monday PM - September 15, 2014

Kudos to Captain Zero By John Suter - Now that the primary election is over, the oil companies change their mind and decide not to increase oil production. Kudos to Captain Zero for not asking the oil companies to give back the state's money. The dividend checks were set up to help Alaskans pay their bills. Captain Zero knows that the millionaires and billionaires of the lower 48 who own oil stocks in the oil companies here that are getting the state's free billions of dollars have bills to pay as well. - More...
Monday PM - September 15, 2014

Time to debate By Jody Serrano - Dan Sullivan claims to be a fighter in several of his ads, and even says he'll be warrior for Alaska in one. Last time I checked, being a warrior meant having the courage to show up to a fight and look your opponent square in the eye. - More...
Monday PM - September 15, 2014

Ohio Sullivan By Linda Sharp - Ohio Sullivan is under investigation for tax breaks he got on his million dollar home in Maryland. Sullivan is dishonest. He claims to have been an Alaskan resident since '97. Ohio Dan was getting tax breaks for a "primary residence" in Maryland in 2007 and 2008. Alaskans: Check facts and see through Ohio Sullivan' lies. - More...
Monday PM - September 15, 2014

KPU PROBLEM.... By Joey Garcia - I think our local Ketchikan Public Utility actions and interactions have a lot of oversights that needs to be known and seen from the inside out. - More...
Monday PM - September 15, 2014

KPU Tech? By Marlene Steiner - I want to know why when someone calls local KPU Tech about a problem with TV (I had a problem last weekend about a channel I could not get) I had to go through the whole weekend getting either Montana or North Carolina for this problem. I don't want to talk to someone in those states when I have a local Tech in Ketchikan. - More...
Monday PM - September 15, 2014

Convention of States By Kathryn Jacobsen Meng - It is exciting to see the interest the Convention of States has garnished. It has been in the Constitution since its inception but has since been forgotten. The Convention of States was put in place by our Founding Fathers because they came from a place similar to what The United States of America has become. They saw the destructive nature of a government such as ours, and supplied us with this wonderful provision, a provision we can and should use to protect ourselves and our future generations. - More...
Monday PM - September 15, 2014

Fair Tax By Amerigo M Cimino - Taxes; one item in my life that infuriates me! I have read many articles about taxes in general. I have read the books about the Fair Tax, and was impressed! Particulary about the simplicity. I believe the "simple" part, is the problem with Politicians and those people I call "Taxperts"! - More...
Monday PM - September 15, 2014

FairTax propagandist By Stephen C. Eldridge - Ms. Martin, a long time FairTax propagandist posts this same drivel in every publication she can find. - More...
Monday PM - September 15, 2014

Webmail your letter or
Email Your Letter To: editor@sitnews.us

---

Articles & photographs that appear in SitNews may be protected by copyright and may not be reprinted or redistributed without written permission from and payment of required fees to the proper sources.

E-mail your news & photos to editor@sitnews.us

Photographers choosing to submit photographs for publication to SitNews are in doing so, granting their permission for publication and for archiving. SitNews does not sell photographs. All requests for purchasing a photograph will be emailed to the photographer.

Ketchikan
Regular Election
October 07, 2014

---

Candidates 2014

---

Borough Mayor
2 Year Term
1 Seat Open

Lewis L.
Armey Jr.

David
Landis

---

Borough Assembly
3 Year Term
3 Seats Open

Michael
Painter

Glen
Thompson

John
Harrington

---

School Board
3 Year Term
2 Seats Open

Glenn J.
Brown

---

City Council
3 Year Term
3 Seats Open

Edward
Plute

Dave
Kiffer

Richard
Coose

---

---

Attention Local Candidates

For the 12th year, Sitnews will be providing a free web page to all local 2014 candidates.
• Local candidates are requested to provide basic background information, experience and qualifications for the public office for which they seek election.
• Candidates are requested to address what they would like to accomplish if elected and issues of concern.
• Photographs are also requested.
Send your statements & photos to editor@sitnews.us by September 25, 2014

---

The Local Paper is now available online.
Click here for this week's printed edition.