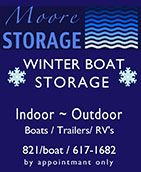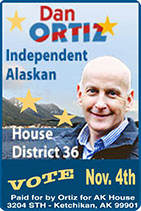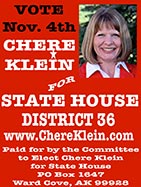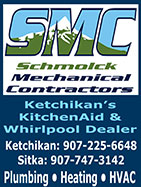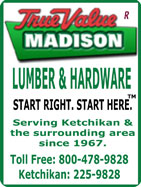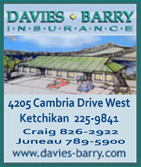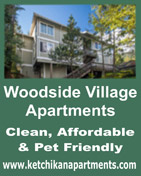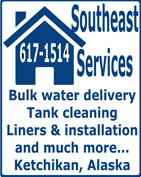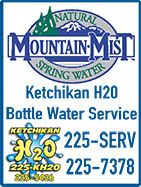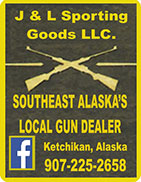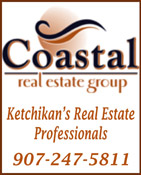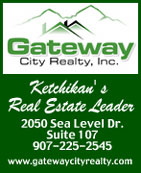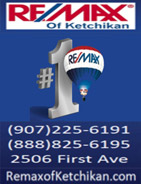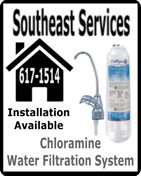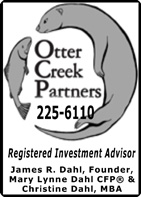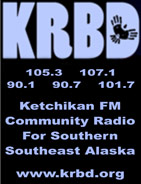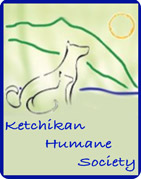 Contact


Call 617-9696


Webmail Letters


News Tips


Copyright Info


Archives
Quick News Search


Alaska


Ketchikan


SE Alaska


Alaska News Links
Columns - Articles


Dave Kiffer


Fish Factor


Money Matters
Historical Ketchikan


June Allen


Dave Kiffer


Louise B. Harrington
Ketchikan Arts & Events


Ketchikan Arts


Ketchikan Museums


KTN Public Library
Sports


Ketchikan Links
Public Records


FAA Accident Reports


NTSB Accident Reports


Court Calendar


Court Records Search


Wanted: Absconders


Sex Offender Reg.


Public Notices
Weather, Webcams


Today's Forecast


KTN Weather Data


AK Weather Map


AK Weathercams


AK Earthquakes

TV Guide


Ketchikan
Ketchikan Phone Book


Yellow Pages


White Pages
Government Links


Local Government


State & National

Fall's Fat Bears
Saturday, one frequently visiting black bear mama & family stopped by Herring Cove to enjoy a few of the green plants before heading back into the woods. Soon the black bears will disappear and go into hibernation for the winter until Spring again returns with its bounties.
Front Page Photograph By CINDY BALZER ©2014
(Please respect the rights of photographers, never republish or copy
without permission and/or payment of required fees.)


Alaska: Federal judge strikes down Alaska's same sex marriage ban as unconstitutional; State to appeal; ACLU Criticizes Governor's "Pointless, Expensive Appeal of Alaska Marriage Victory" By MARY KAUFFMAN - The U.S. District Court, in a historic moment for Alaska, invalidated Alaska's constitutional definition of marriage Sunday by ruling that marriage discrimination has no place in Alaska thus granting marriage equality to all Alaskans.

Longtime Ketchikan residents and local professionals Marina Rowe and Sharon McIntyre became engaged on January 3, 2014, and were legally married in California on September 27th. They welcome the federal court's ruling which now requires the State of Alaska to also recognize their same-sex marriage.
Photograph courtesy Sharon McIntyre ©2014

Judge Timothy M. Burgess of the U.S. District Court of Alaska wrote that Alaskan same-sex couples "wish to participate in the existing liberty [to marry] granted to other couples to make a deeply personal choice about a private family matter," and in the Court's "reasoned judgment . . . Alaska's laws prohibiting same-sex marriage 'usurp, disregard, and disrespect' the fundamental right of all [same-sex couples] to choose who to marry; a right of liberty, privacy, and association freely given to [opposite-sex couples]."

"Judge Burgess ruled that discrimination has no place in Alaska or America," said Joshua A. Decker, executive director of the ACLU of Alaska. "His decision that loving, committed same-sex couples can both marry in Alaska and have their marriages from elsewhere recognized here, embodies America's guarantee of equality and Alaska's tradition of keeping the government out of our private lives. In 1998, we were the first state to ban equal marriage and stitch discrimination into our constitution. Yesterday's ruling ends that ban and removes that badge of dishonor."

For longtime Ketchikan residents Sharon McIntyre and Marina Rowe, just returning this week from California where they recently exchanged wedding vows, the U.S. District Court's ruling is welcomed. McIntyre told SitNews yesterday, "It is amazing that it's finally legal for same sex couples to get married in Alaska. McIntrye said, "[I] didn't think that would happen for a while here."

Sharon and Marina were married in California on October 7th, and with the court's ruling, their same-sex couple marriage which took place legally outside the state in California must now also be recognized by the State of Alaska. Attending and participating in the McIntyres' wedding and celebrationin California were several Ketchikan residents. More friends could have attended this special event if the wedding could have taken place in their hometown of Ketchikan.

After hearing of the federal court's ruling, Alaska Governor Sean Parnell (R-AK) announced over the weekend that the State will appeal Sunday's ruling by the U.S. District Court.


Governor Parnell said Sunday, "As Alaska's governor, I have a duty to defend and uphold the law and the Alaska Constitution." Parnell said, "Although the district court [Sunday] may have been bound by the recent Ninth Circuit panel opinion, the status of that opinion and the law in general in this area is in flux. I will defend our constitution."

The State of Alaska argued in its brief before the district court that the definition of marriage should be left to the democratic process of the states. It was through this democratic process that a majority of Alaskans voted for the constitutional amendment, which has since been challenged.

As stated by the State of Alaska in the brief to the district court, "The question of whether to define marriage to include the right to marry someone of the same sex is an important question of public policy. But it is a decision for the citizenry to make through the democratic process, not the judiciary."

The American Civil Liberties Union of Alaska said they are disappointed that Governor Parnell has decided to appeal Sunday's ruling that granted marriage equality to all Alaskans.

"We are thrilled that couples can start applying for marriage licenses this morning [Monday]," said Decker, "but we are disappointed that Governor Parnell wants to double-down on discrimination by appealing this equal marriage decision."

Decker said, "Judge Burgess recognized that Alaska's ban harmed same-sex couples with 'unwarranted social, economic, and political burdens.' Instead of embracing equal rights for all Alaskans, it is sad that Governor Parnell wants to try to continue this harmful discrimination."

"With Alaska's $7 million-a-day deficit, Governor Parnell spends more money each day that we do not have. Given that and last week's multiple marriage victories, from the U.S. Supreme Court bringing marriage equality to 30 states, to the Ninth Circuit striking down Nevada and Idaho's equal marriage bans, we are surprised that Governor Parnell wants to waste more taxpayers dollars on this futile appeal," Decker said. "The law is clear. Rather than trying to discriminate against and harm Alaskans, Governor Parnell should heed Judge Burgess, that the 'more effective way to . . . build[] strong, supportive families,' is 'to allow same-sex couples the same [rights] for creating and nurturing a family.'"

The American Civil Liberties Union of Alaska celebrated Sunday's decision that overturned Alaska's ban on equal marriage. Same-sex couples can now marry in Alaska and have their Outside marriages recognized in Alaska.

"Alaska had the misfortune of being the first state, in 1998, to ban equal marriage and bake discrimination into our constitution," said Decker, executive director of the ACLU of Alaska. "[Sunday's] decision allows Alaskans to marry and to have their Outside marriages recognized here. This victory brings equal rights to thousands of Alaskan couples who are in loving, committed relationships."

"The Court forcefully rejected all of Alaska's supposed justifications for the ban on equal marriage," said Decker. "Judge Burgess wrote that this discrimination has 'nothing to do with promoting or ensuring a citizen's voting rights,' or any 'rational relationship to the preservation of traditional marriages,' and it in fact harms couples, families, and children. We are gratified that the Court recognized that rather than making second-class citizens and families, the 'more effective way to . . . build[] strong, supportive families with children would be to allow same-sex couples the same public resources as heterosexual couples have for creating and nurturing a family." - More...
Tuesday PM - October 14, 2014


Ketchikan: Fallen tree cuts power, blocks traffic By MARY KAUFFMAN - A landslide and fallen tree in the Ward Cove area blocked traffic for several hours as well as cut power to all of the residents of North Tongass yesterday around 4:30 pm. The fallen tree damaged a utility pole about seven miles north of Ketchikan breaking utility lines and cross-beams on the pole. Peak wind speed was reported by Ketchikan International Airport as 43 Monday with the average wind speed at 10.6. Almost an inch of rain fell Monday, with 2.21 inches reported Sunday helping to loosen the soil around the tree's roots.

Ketchikan Public Utilities was able to alert North Tongass residents with smart phones & cellular service of the situation. According to KPU Electric, a landslide near the Ward Cove substation block the North Tongass Highway to through traffic and the fallen tree caused a large power outage.

According to KPU Electric, the outage tripped the Mountain Point substation and the substation for Bear -- those two areas had brief power outages.

To further compound the issue, at the same time of the landslide, an insulator on a SEAPA line was tripped, affecting power. KPU Electric mobilized their entire crew, and the Alaska Department of Transportation was immediately on the scene to assist in clearing the blocked road. The North Tongass Highway is the only access road for thousands of residents living north of Ketchikan and the Ward Cove area. By 7:00 pm, KPU Electric notified residents using FaceBook that the highway was again open to traffic. - More...
Tuesday PM - October 14, 2014

Alaska: Voter Eligibility Laws Could Determine Control of U.S. Senate - The hottest question in politics – which party will control the next U.S. Senate – is likely to come down to how many Americans are allowed to vote and how they react to tightened eligibility laws according to political scientist and Professor Charles Zelden, Ph.D., of Nova Southeastern University, a research institution located in Ft. Lauderdale, Florida.

"New and expanded laws regulating voter eligibility haven't been this critical to election outcomes over the last few election cycles," said Professor Zelden. "Voter eligibility has been constricting for a decade and will reach its peak relevancy in next month's elections.' Zelden, a professor of history and legal studies, specializes in politics and voting.

Control of the U.S. Senate hangs in the balance because at least eight states – Alaska, Arkansas, Georgia, Iowa, Kansas, Kentucky, Louisiana and North Carolina – have races so close that party turnout will be the key, Zelden said. The outgoing Senate is comprised of 53 Democrats, two independents who caucus with Democrats and 45 Republicans. On Nov. 4, 34 of the 100 Senate seats are up.

"If Democrats can get enough of their voters to the polls, they will retain control of the Senate; if they don't, they won't," Zelden said. "But where the votes are close, turnout is going to depend not just on who shows up to vote, but on who is allowed to vote under the new voter ID laws." - More...
Monday PM - October 13, 2014

Columns - Commentary

DICK POLMAN: Fresh Evidence How the Supreme Court has Screwed Up Politics - More secret money is being pumped into politics than ever before. For that ignominious milestone, we can thank Supreme Court Chief Justice John Roberts and his four Republican-appointed pals.

Here's the kind of magic number that only fat cats and special interests could love: In the 2014 midterm election, expenditures by groups that don't disclose their donors has now surpassed $100 million. That's way more secret money (or "dark money," as it's more commonly called) than has ever been spent on congressional races in any previous year at this point in the calendar. And the non-partisan Center for Responsive Politics, which tallied the amount, says that we can probably expect dark donors to pony up another $100 million by election day.

Virtually all of this dark money is spent on TV ads, the kind of ads sponsored by groups with amorphous names that provide no hint of their true partisan intent. In fact, as the The New York Times reported, after crunching the numbers, that 55 percent of all broadcast ads in the midterm season have been bankrolled by groups with secret donors. That dovetails with the new stats compiled by the Brennan Center, a think tank which says that more than half the outside-group spending in the nine key Senate races comes from dark donors. And the brunt of those bucks have been spent to help Republican candidates, by a ratio of four to one. - More...
Tuesday PM - October 14, 2014

WILL DURST: Scary Masks - Hey everybody. The Midterms Are Coming! Or rather: the midterms are coming. To be most precise; the... midterms... are... coming. Because the general response of the vast majority of Americans who aren't stifling yawns is "yeah, whatever. Isn't there a baseball game on?"

The suspense is...... non-existent. Passion is totally absent. Color the gusto gone. Even Fox News seems disinterested. An election may be less than a month away but to call its anticipation underwhelming is to engage in the height of hyperbole. Like referring to the number of living dinosaurs roaming the streets of San Francisco as less than plenty. Yours truly, notwithstanding.

The country is abuzz with the same kind of anticipation normally reserved for marathon sock sorting. Using a broom to sweep cobwebs out of closet corners. Cleaning mud from the tread of your boots with a stick. Mud being a euphemism for stuff deposited by dogs that resembles wet dirt while maintaining a much higher olfactory component. Think- compostable. - More...
Tuesday PM - October 14, 2014

Political Cartoon: Ebola - ISIS, it's scary
By Patrick Chappatte, The International New York Times
Distributed to subscribers for publication by Cagle Cartoons, Inc.




Real Time U.S. Debt Clock
http://www.usdebtclock.org/

U.S. Inflation Calculator
Easily calculate the buying power of the US dollar & inflation rate from 1913-2014

U.S. Energy Info. Admin.
Heating Oil & Propane Update

Public Service Announcements
Public Meetings & Info

KGB Animal Protection

Ketchikan Borough Assembly

Live video stream of current meeting
Archived videos
Agenda and Information Packets
Assembly Meeting Minutes
Borough Records
Calendar

Ketchikan Planning Commission

Live video stream of current meeting
Agenda, Information Packets & Minutes

Ketchikan City Council

View a Video of Meeting
Agenda & Information Packets

Ketchikan School Board

Live video stream of current meeting
Agenda & Information Packets


Gravina Access Project SEIS Alternatives Development

Gravina Access Website

Police Blotters

AK Troopers Daily Dispatch
Ketchikan Police Reports
Juneau Police Reports

Ketchikan

Jobs
Today's Forecast
Satellite
Today's Weather Images
Marine Forecasts
AK Weathercams
Ketchikan Weather Data
Current AK Weather Map




CLASSIFIEDS' CATEGORIES

Announcements
Help Wanted
For Sale / Free Stuff
Garage Sales
Homes / Apts/ Property
Pets
Wanted
Lost & Found
Happy Birthday, etc.
Publish Your Ad

Front Page Archives
Letter Archives
July - Sept. 2014

| | | | | | | |
| --- | --- | --- | --- | --- | --- | --- |
| S | M | T | W | T | F | S |
| | | 01 | 02 | 03 | 04 | 05 |
| 06 | 07 | 08 | 09 | 10 | 11 | 12 |
| 13 | 14 | 15 | 16 | 17 | 18 | 19 |
| 20 | 21 | 22 | 23 | 24 | 25 | 26 |
| 27 | 28 | 29 | 30 | 31 | 01 | 02 |
| 03 | 04 | 05 | 06 | 07 | 08 | 09 |
| 10 | 11 | 12 | 13 | 14 | 15 | 16 |
| 17 | 18 | 19 | 20 | 21 | 22 | 23 |
| 24 | 25 | 26 | 27 | 28 | 29 | 30 |
| 31 | 01 | 02 | 03 | 04 | 05 | 06 |
| 07 | 08 | 09 | 10 | 11 | 12 | 13 |
| 14 | 15 | 16 | 17 | 18 | 19 | 20 |
| 21 | 22 | 23 | 24 | 25 | 26 | 27 |
| 28 | 29 | 30 | 01 | 02 | 03 | 04 |
| 05 | 06 | 07 | 08 | 09 | 10 | 11 |

More Front Page Archives & Letters


Viewpoints
Commentary
Opinions/Letters
Basic Rules &
Freedom of Speech

Questions, please contact the editor at editor@sitnews.us or call 617-9696
Sitnews reserves the right to edit.

Thank You KPU By Jamie May - I would like to thank the KPU workers and everyone else that helped to clear the road and get power back to us out north. I know you guys were working all night to help because I could see your work truck lights from my house until well into Tuesday morning. - More...
Wednesday AM - October 15, 2014

SUPPORT BILL WALKER FOR GOVENOR By Georgianna Zimmerle - I support Bill Walker for Governor. In 2010, I received a request from a man whose opinion I respect asking me to look at Bill Walker who was challenging the incumbent for the Governor's seat. John Hozey worked with me when I was the Borough Manager. I know John to be a hardworking man with integrity. Since leaving Ketchikan, John has advanced in his career as staff to Senator Ted Stevens and now as City Manager of Valdez. So I did some research. - More...
Wednesday AM - October 15, 2014

Vote No on Ballot Measure 2 By Renee Schofield - The number one thing I hear from people on Ballot Measure 2 is "legalize, tax, and regulate." It's not that simple. Here's the deal. You can't regulate marijuana like alcohol. - More...
Wednesday AM - October 15, 2014

Vote Walker/Mallott, the Unity Ticket By Lisa Weissler - In Alaska, we are currently under the leadership of people who shut out Alaskans and local and tribal governments from major public policy decisions, who put private corporate profits above Alaska jobs, public services and infrastructure, and who have lost their connection to Alaska as a community. - More...
Wednesday AM - October 15, 2014

Begich or Sullivan? By Chris Elliott - I was curious about each, so I looked on Wikipedia: - More...
Wednesday AM - October 15, 2014

Reelect Sen. Begich By Marian Elliott - In classic "1984" Orwellian style, a TV ad for Senate candidate Dan Sullivan makes the disingenuous statement that Mark Begich cut Medicare. In fact, Mark Begich has worked tirelessly in the Senate to protect Alaska seniors from cuts in Medicare, drug benefits, and Social Security. Sen. Begich fought to close the Medicare prescription drug "donut hole" reducing out of pocket expense for seniors, ensured seniors have free coverage for preventative care, and protected Medicare from attempts to turn it into a voucher system. - More...
Wednesday AM - October 15, 2014

Vote Walker/Mallott on Nov. 4th By Lawrence (Snapper) Carson - We as Alaskans have an opportunity this November that has never happened in my lifetime. Two natural born Alaskans that want to fix what is wrong in Juneau. Not career politicians but two grassroot candidates who have the knowledge, ability and dedication to get Alaska back on track. - More...
Wednesday AM - October 15, 2014

Vote for Chere Klein By Brenda Hewitt-Fuller - Women run [for political office] to get something done; Men run to be someone. I love that quote. House District 36 has the opportunity to elect a woman who knows how to get things done on November 4th -- Chere Klein. - More...
Wednesday AM - October 15, 2014

AT&T LAPSE IN CUSTOMER SERVICES!!!! By Joey Garcia - The monopoly of AT&T customer services is at a fragile not connected offer for needed services required as an after sales support. - More...
Wednesday AM - October 15, 2014

Dr. IRS and the FairTax By Beverly Martin - "Calling Dr. IRS. You are needed for the Consultation meeting for John Doe." Sounds ridiculous yet the IRS could be the unseen 'doctor' determining your treatment plan. According to, "IRS War on Locum Tenens" (Ike Brannon), the IRS, fearful of underreporting of income, wants to end locum tenens, the practice of hospitals hiring doctors as independent contractors for short term periods of service rather than full-time employees. - More...
Wednesday AM - October 15, 2014

RE: Bring Back "Made in America" By Stephen C. Eldridge - Serial FairTax propagandist David Boone's letter of Oct. 9 entitled – Bring Back "Made in America" presents many invalid claims. He implies that the FairTax replaces the IRS – it does so immediately with a NEW IRS (i.e., the STAA) and would later bring back the old IRS. See "Myth FT Abolishes IRS" and a similar concern raised by Cato Institute Senior fellow Dan Mitchell. - More...
Wednesday AM - October 15, 2014

Webmail your letter or
Email Your Letter To: editor@sitnews.us

---

Articles & photographs that appear in SitNews may be protected by copyright and may not be reprinted or redistributed without written permission from and payment of required fees to the proper sources.

E-mail your news & photos to editor@sitnews.us

Photographers choosing to submit photographs for publication to SitNews are in doing so, granting their permission for publication and for archiving. SitNews does not sell photographs. All requests for purchasing a photograph will be emailed to the photographer.

The Local Paper is now available online.
Click here for this week's printed edition.