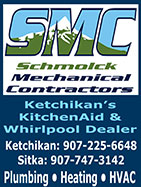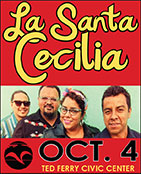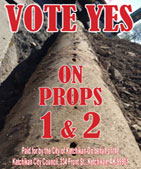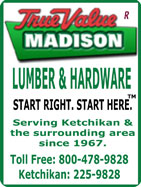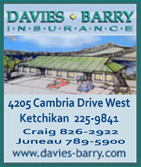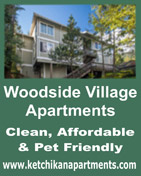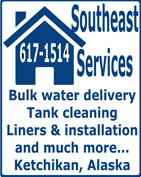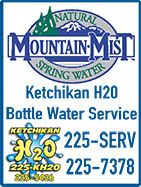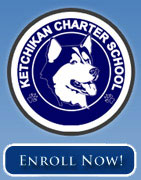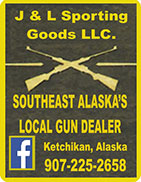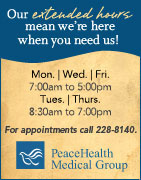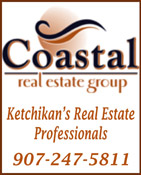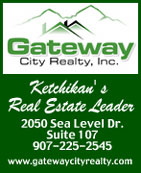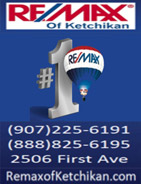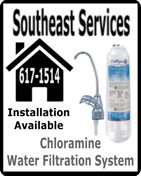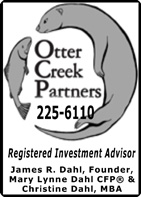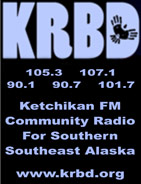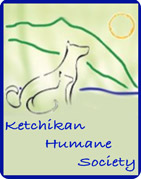 Contact


Call 617-9696


Webmail Letters


News Tips


Copyright Info


Archives
Quick News Search


Alaska


Ketchikan


SE Alaska


Alaska News Links
Columns - Articles


Dave Kiffer


Fish Factor


Money Matters
Historical Ketchikan


June Allen


Dave Kiffer


Louise B. Harrington
Ketchikan Arts & Events


Ketchikan Arts


Ketchikan Museums


KTN Public Library
Sports


Ketchikan Links
Public Records


FAA Accident Reports


NTSB Accident Reports


Court Calendar


Court Records Search


Wanted: Absconders


Sex Offender Reg.


Public Notices
Weather, Webcams


Today's Forecast


KTN Weather Data


AK Weather Map


AK Weathercams


AK Earthquakes

TV Guide


Ketchikan
Ketchikan Phone Book


Yellow Pages


White Pages
Government Links


Local Government


State & National

The Duke & The Goats
Youth Photography: While hiking with his family, Duke finds Minerva Mountain's goats interesting.
Front Page Photo By DILLON RIPLEY ©2014
(Please respect the rights of photographers, never republish or copy
without permission and/or payment of required fees.)

Southeast Alaska: Low use, increasing costs, dwindling budgets force closure of some Forest Service cabins - Tightening a budget, whether for your family or for the federal government, can be stressful, difficult, sad, and sometimes even painful. The Tongass National Forest took a necessary step this week as it finalized the decision to remove 10 low-use public recreation cabins.


The Red Alders Cabin, near Ketchikan, was crushed by a tree
in 2012. This cabin will be removed.
Photo courtesy USFS

On Sept. 8, Forest Supervisor Forrest Cole signed the final Decision Notice and Finding of No Significant Impact for the Tongass National Forest Sustainable Cabin Management Environmental Assessment. The decision affects 12 cabins on seven ranger districts. The final decision is nearly the same as the draft decision that was sent to the public in March 2014.

In the final decision, the Forest Service will convert Distin Lake Cabin, located in Admiralty Island National Monument back to a three-sided shelter as originally constructed by the Civilian Conservation Corps. The Forest Service will remove 10 other cabins and monitor the condition and use of Checats Lake Cabin for potential closure in the future.

The Forest Service will continue to rent the Checats Lake Cabin through the National Recreation Reservation System and provide minor maintenance. However, the cabin will only remain open as long as the Forest Service can keep its primary structural elements in a safe, serviceable condition. Also, use of the Checats Lake cabin must remain at or above 10 reserved nights per year to remain open.

Three cabins; Beaver Camp, Big Goat Lake, and Red Alders, located within the Ketchikan Ranger District, will be removed. Maksoutof Lake and Rezanof Lake Cabins on the Sitka Ranger District will be removed. Harvey Lake Cabin and DeBoer Lake Cabin on the Petersburg District will be removed, but the trail from saltwater to Harvey Lake will remain available for public use.

Wrangell Ranger District's Binkley Slough Cabin will be removed. The McGilvery Cabin within the Thorne Bay Ranger District will be removed. Finally, Square Lake Cabin within the Yakutat Ranger District will be removed. No cabins are being removed from the Juneau Ranger District.

In March 2014, a draft Decision Notice was released and a "Pre-decisional Administrative Review Process," better known as an "objection" period, began. No objections were received on the draft decision during the 45-day objection period.

"Many people saw this decision when it went out in March. We are just finalizing the decision at this stage…and while public comments certainly point to people's frustration over the loss of these cabins, they also, largely agree that these are cabins that receive little use and are not as important as other cabins on the Tongass," said Cole. - More...
Monday PM - September 10, 2014

Southeast Alaska: Wrangell keeps fishing base through decades of change By CONOR BELL - Wrangell Island was originally home to Stikine (Shtax'héen) Tlingits, who had a population of about 1,500 in the early 19th century when Russians first engaged them in trade. The Tlingits traded furs, which they gained mostly through trading with the Athabascans in the Interior, to the Russians for textiles and other European goods.

Float houses rest on the mud in Wrangell.
Photo courtesy of Flickr user brewbooks

The Russian American Company built a fort by the Stikine River in 1834, which it began leasing to the British Hudson Bay Company six years later. The British company continued the fur trade until 1849, when it abandoned the fort due to a poor relationship with the Tlingits.

Two minor gold rushes renewed the area's economic activity during the 1860s and 1870s. In 1880, Alaska's first census put Wrangell's population of white settlers at 106 and area Tlingits at 817. Later, during the Klondike Gold Rush, prospectors stopped in Wrangell on their way up the Stikine River.

Traffic through the town slowed as other routes proved easier, but a base of businesses was already in place, allowing other industries to develop.

A history of timber

The fishing and logging industries gained prominence in the late 19th and early 20th centuries. While fishing's presence in Wrangell's economy has been steady, logging grew continuously through the 20th century.

Initially supplying wood for local construction and crates for shipping salmon, the local sawmill provided lumber for airplane manufacturing beginning around 1920. It also produced wood for U.S. military bases through World War II and for Japanese industries through most of the second half of the century.

Total employment in Wrangell fluctuated between 900 and 1,100 through the 1980s and early 1990s, with logging by far the largest employer.

The Tongass Timber Reform Act of 1990 limited harvesting areas and ended heavy federal subsidization. The Wrangell sawmill, which had been the town's primary economic driver, closed in 1995. Just one year prior, the sawmill alone had provided almost 20 percent of the area's employment and 30 percent of wages.

Between 1994 and 1997, the population decreased from 2,800 to 2,500, and in 2006, it bottomed out at 2,200 0 20 percent lower than in 1994. Since then, the city's population and jobs have never fully rebounded. - More...
Wednesday PM - September 10, 2014


Alaska: Governor Orders Flags Lowered on Patriot Day – Governor Sean Parnell has ordered all flags (in accordance with Public Law 107-89) at public facilities be flown at half-staff throughout Alaska on Thursday, September 11, 2014, in observance of Patriot Day and the National Day of Service and Remembrance.

"We join our fellow Americans to pause, reflect, and pledge to never forget the horrific events of September 11, 2001," Governor Parnell said. "Sandy and I ask all Alaskans to join us in remembering the nearly 3,000 innocent Americans who lost their lives in the attacks, as well as the many dedicated and courageous first responders who risked and sacrificed their own lives to save others. We give our thanks to the emergency responders and military personnel who give of themselves every day so that we remain safe and free."

Brig. Gen. Mike Bridges, acting adjutant general of the Alaska National Guard and acting commissioner of the Department of Military & Veterans Affairs, is encouraging everyone to reflect on and remember the thousands of innocent lives lost 13 years ago.

"How you choose to observe the 9/11 anniversary is personal, but I encourage you to take a moment at 9:11 a.m. on Thursday to honor the lives taken and pay tribute to the heroic first responders who saved so many on that tragic day," Bridges said. "Show your support to our military members and their families who have served on the home front and on the front lines to keep us safe and strong. - More...
Wednesday PM - September 10, 2014

Alaska: FCC Urged to Allow Use of Call-Blocking Technologies by Phone Companies - On behalf of the millions of Americans regularly receiving unwanted and harassing telemarketing calls, Alaska Attorney General Michael Geraghty and 38 other attorneys general urged the Federal Communications Commission (FCC) to allow phone companies to use call-blocking technologies to better protect consumers from unwanted calls and scams.

Call-blocking technologies, such as NoMoRobo, Call Control, and Telemarketing Guard, allow phone carriers to identify and block unwelcome sales calls at their customers' request. However, some phone carriers have not implemented this technology, in part because they believe that federal law prevents carriers from blocking calls on their consumers' behalf.

The letter from the attorneys general asks for a formal opinion regarding the legal ability of phone companies to block illegal telemarketing calls at the request of a consumer. - More...
Wednesday PM - September 10, 2014


Columns - Commentary

PHIL KERPEN: Democrats to Repeal First Amendment - With House Republicans focused on legislation to boost job creation, the Senate is spending its time on an amendment to the U.S. Constitution that would repeal the First Amendment with respect to political speech. Democratic Whip Dick Durbin said before the debate even officially began: "I expect a fully partisan vote." So what exactly are all the Senate Democrats for and Republicans against?

Section 1 of the proposed amendment (S. J. Res. 19) says: "Congress and the States may regulate and set reasonable limits on the raising and spending of money by candidates and others to influence elections."

The key words here are "and others," meaning anybody Congress chooses to regulate and "to influence elections," meaning not just express advocacy that calls on voters to support or oppose a candidate, but any communication politicians think might influence an election.

It gives Congress — and the states — the power to restrict paid communications — political speech — about any significant public policy issue with respect to incumbent politicians. Vast swaths of core political speech — much of it wholly unrelated to elections — would be restricted. Politicians would advance controversial policies knowing that any criticism of them could be prohibited. - More...
Thursday AM - September 11, 2014

DICK POLMAN: 50th Anniversary of the TV Ad that Changed Politics - Happy anniversary, Daisy girl! What would our politics be like today if she hadn't burst upon the scene 50 years ago - a freckled tyke blown up in a nuclear blast, the star of America's first gut-punch TV ad?

Maybe our politics would be cleaner, but who knows. If the "Daisy ad" hadn't smeared Barry Goldwater as a warmongering madman, the odds are that some other attack would've opened the floodgates. Back in the Mad Men era, savvy politicians already knew that Madison Avenue was brilliantly adept at getting inside our heads, at exploiting our hopes and fears, and it just so happened that Lyndon Johnson got there first.

On the night of Sept. 7, 1964, NBC aired an old film, David and Bathsheba. There were frequent breaks for commercials, one of which was so unique that, metaphorically speaking, it blew people away. - More...
Thursday AM - September 11, 2014

Political Cartoon: Obama Squeezed into the World Plane
By Daryl Cagle©2014, CagleCartoons.com
Distributed to subscribers for publication by Cagle Cartoons, Inc.





Real Time U.S. Debt Clock
http://www.usdebtclock.org/

U.S. Inflation Calculator
Easily calculate the buying power of the US dollar & inflation rate from 1913-2014

U.S. Energy Info. Admin.
Heating Oil & Propane Update

Public Service Announcements
Public Meetings & Info

KGB Animal Protection

Ketchikan Borough Assembly

Live video stream of current meeting
Archived videos
Agenda and Information Packets
Assembly Meeting Minutes
Borough Records
Calendar

Ketchikan Planning Commission

Live video stream of current meeting
Agenda, Information Packets & Minutes

Ketchikan City Council

View a Video of Meeting
Agenda & Information Packets

Ketchikan School Board

Live video stream of current meeting
Agenda & Information Packets


Gravina Access Project SEIS Alternatives Development

Gravina Access Website

Police Blotters

AK Troopers Daily Dispatch
Ketchikan Police Reports
Juneau Police Reports

Ketchikan

Jobs
Today's Forecast
Satellite
Today's Weather Images
Marine Forecasts
AK Weathercams
Ketchikan Weather Data
Current AK Weather Map




CLASSIFIEDS' CATEGORIES

Announcements
Help Wanted
For Sale / Free Stuff
Garage Sales
Homes / Apts/ Property
Pets
Wanted
Lost & Found
Happy Birthday, etc.
Publish Your Ad

Front Page Archives
Letter Archives
July - Sept. 2014

| | | | | | | |
| --- | --- | --- | --- | --- | --- | --- |
| S | M | T | W | T | F | S |
| | | 01 | 02 | 03 | 04 | 05 |
| 06 | 07 | 08 | 09 | 10 | 11 | 12 |
| 13 | 14 | 15 | 16 | 17 | 18 | 19 |
| 20 | 21 | 22 | 23 | 24 | 25 | 26 |
| 27 | 28 | 29 | 30 | 31 | 01 | 02 |
| 03 | 04 | 05 | 06 | 07 | 08 | 09 |
| 10 | 11 | 12 | 13 | 14 | 15 | 16 |
| 17 | 18 | 19 | 20 | 21 | 22 | 23 |
| 24 | 25 | 26 | 27 | 28 | 29 | 30 |
| 31 | 01 | 02 | 03 | 04 | 05 | 06 |
| 07 | 08 | 09 | 10 | | | |

More Front Page Archives & Letters


Viewpoints
Commentary
Opinions/Letters
Basic Rules &
Freedom of Speech

Questions, please contact the editor at editor@sitnews.us or call 617-9696
Sitnews reserves the right to edit.

Opportunity in Alaska House District 36 By Gavin Hudson - Redistricting has once again changed our political landscape in southeast Alaska House District 36, which now includes Metlakatla, Ketchikan, Wrangell, Saxman, Hydaburg, Meyers Chuck, Hyder, and Loring. But with change comes opportunity! We have the chance to elect a new representative to the Alaska State House. Independent Dan Ortiz is my ideal choice for this office. - More...
Tuesday AM - September 09, 2014

Shamful Ad By Pat Abney - When I sit down to watch my evening news these days, I am bombarded by the shameful ad from American Crossroads that accuses U.S. Senator Mark Begich of not paying women fairly. That ad is just another example of outsiders being willing to do or say anything to buy Alaska's Senate seat, no matter how far from the truth it is. - More...
Tuesday AM - September 09, 2014

Ballot Measure 2: Vote No on Legalization of Marijuana By Kalie Klaysmat- Recent reports from Colorado law enforcement indicate that the legalization of marijuana has not reduced illicit sales on the black market there as proponents had predicted. In particular, black market dealers continue to sell to youth, and Lieutenant Mark Comte of the Colorado Springs Police Department vice and narcotics unit reported to the Associated Press that marijuana legalization has "done nothing more than enhance the opportunity for the black market". The Alaska Association of Chiefs of Police (AACOP) is concerned that Alaskans are being misled about the potential impacts legalized marijuana would have on law enforcement, public safety and the street market in Alaska. - More...
Tuesday AM - September 09, 2014

Our Most Valuable Resource By Dan Ortiz - September 1st marked the national observance of Labor Day, a day to take stock and remember our blessings. We live in a country and state with abundant resources. As great as our natural resources are, the most valuable has always been our human resources. From colonial times, to the late 1800's, till today, it's our human resources that have been the backbone of economic growth in this country. - More...
Tuesday AM - September 09, 2014

Political Correctness? By A. M. Johnson - A news article has confirmed my paranoia each and every rare time I fly. Have you noticed as you disembark Alaska Air in SeaTac that the cleaning crew consist of full bodied black dressed Muslim women who scurry about unsmiling and downward looking? I have and ask myself, "What a perfect set up to plant bombs on an aircraft. These women are the last persons to have access to the plane before departure". - More...
Tuedsay AM - September 09, 2014

Time for a fair tax By Beverly Martin - Advocating the FairTax HR25 as an economic issue underestimates the impact of the FairTax HR25 on liberty.. The FairTax HR25 defunds and disbands the IRS. This is why politicians, think tanks and lobbyist oppose FairTaxHR25. The IRS has silenced, threatened and raped the wealth of America for over one-hundred years. The fear of an audit has silenced Americans, organizations and corporations. The wasted money spent on compliance is just that: wasted. - More...
Tuesday AM - September 09, 2014

Why I Graduated from the Flat Tax to the FairTax By James M Bennett - Mr. Eldridge's letter (September 3, 2014) calling for a 10% "tithe" tax is a variation of the flat income tax from which I have graduated. While a flat income tax would be an improvement to today's tax code, there are seven principal reasons why the FairTax(R) is a better idea. The FairTax(R), to recap, replaces Subtitles A, B, and C of the Internal Revenue Code with a national tax on all services and all new tangible goods sold at retail to a consumer in the United States - no exceptions. The rate is 23% tax-inclusive (30% tax-exclusive). - More...
Tuesday AM - September 09, 2014

Webmail your letter or
Email Your Letter To: editor@sitnews.us

---

Articles & photographs that appear in SitNews may be protected by copyright and may not be reprinted or redistributed without written permission from and payment of required fees to the proper sources.

E-mail your news & photos to editor@sitnews.us

Photographers choosing to submit photographs for publication to SitNews are in doing so, granting their permission for publication and for archiving. SitNews does not sell photographs. All requests for purchasing a photograph will be emailed to the photographer.

Ketchikan
Regular Election
October 07, 2014

---

Attention Local Candidates

For the 12th year, Sitnews will be providing a free web page to all local 2014 candidates.
• Local candidates are requested to provide basic background information, experience and qualifications for the public office for which they seek election.
• Candidates are requested to address what they would like to accomplish if elected and issues of concern.
• Photographs are also requested.
Send your statements & photos to editor@sitnews.us by September 25, 2014

---

Candidates 2014

---

Borough Mayor
2 Year Term
1 Seats Open

Lewis L.
Armey Jr.

David
Landis

---

Borough Assembly
3 Year Term
3 Seats Open

Michael
Painter

Glen
Thompson

John
Harrington

---

School Board
3 Year Term
2 Seats Open

Glenn J.
Brown

Michelle
O'Brien

---

City Council
3 Year Term
3 Seats Open

---

---

The Local Paper is now available online.
Click here for this week's printed edition.