Public input gathered on wilderness management of the Stikine River Corridor

August 25, 2006
Friday

Wrangell, Alaska - The Wrangell Ranger District has organized a facilitated "listening session" to gather public input on issues related to wilderness management of the Stikine River Corridor. "A number of proposals have come up this summer relating to use of the Stikine-LeConte Wilderness, including requests by outfitters and guides to use cabins and outhouses, and a proposal to limit the size of private groups using the area," said Mark Hummel, Wrangell District Ranger. "We could talk about each topic one at a time, but I think there's a critical mass of ideas here, and it's time to hold a larger conversation about management in the river corridor."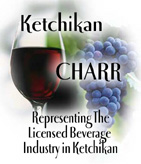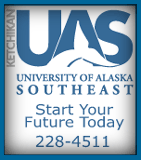 The Forest Service enlisted the help of John Hendee, Professor Emeritus in the University of Idaho's Department of Conservation Social Sciences. Dr. Hendee has authored over 150 publications, including three books, spanning a range of topics on human dimensions of natural resources, the resolution of land use problems, wilderness, and wildlife management. He will be on hand to conduct interviews with those who use or are otherwise interested in the management of the Stikine River Corridor. Interviews will be held on August 27, 28, and 29. Those interested in participating in this unique planning opportunity are encouraged to call the Forest Service at (907) 874-2323 to arrange an interview time.
The Forest Service hopes that people will take advantage of this opportunity to provide input. "A lot of people care deeply about this river," stated Hummel, "and I expect they have a lot to say about how they think it should be managed."
Two laws provide the sideboards for Wilderness management in Alaska: the Wilderness Act and the Alaska National Interest Lands Conservation Act, or ANILCA. "Gaining a better understanding of public needs and desires will help us in our effort to manage the area in a way that is responsive to the people we serve and within the sideboards provided by law," stated Hummel. This is one opportunity for the public to provide input on management of the Stikine-LeConte Wilderness. Additional opportunities will occur throughout this fall.
In addition to the planned interviews, employees of the Wrangell Ranger District and Dr. Hendee will hold a presentation and public meeting on management of the Stikine River Corridor at the Nolan Center in Wrangell on August 29, 2006 at 7:00 p.m. The presentation will be followed by a question and answer session.
Source of News:
US Forest Service
www.fs.fed.us

E-mail your news & photos to editor@sitnews.us


Publish A Letter on SitNews Read Letters/Opinions
Contact the Editor
SitNews
Stories In The News
Ketchikan, Alaska